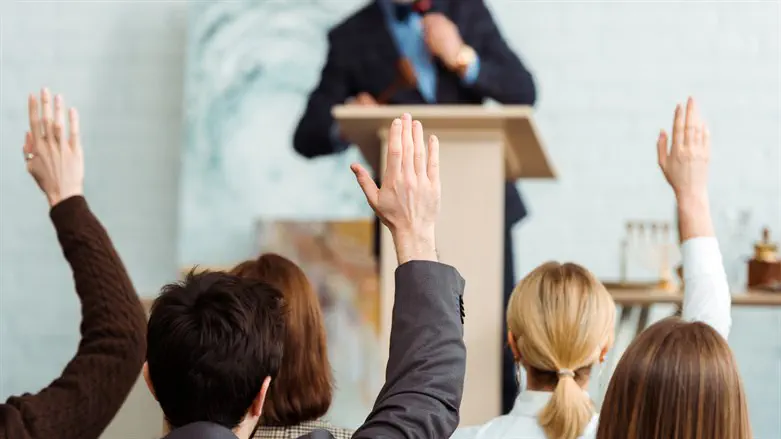 Auction (archive)
ISTOCK
A Brooklyn, New York auction house has sparked outrage for offering an online auction of Nazi memorabilia, in the latest instance of a disturbing trend of the public sale of times from the Third Reich.
Items being sold in the "estate liquidation auction" by Antique Arena include Nazi propaganda posters, Ghetto Police armbands, yellow Star of David badges Jews were forced to wear during the Holocaust, and a canister of Zyklon B, the toxic gas used to murder Jews in death camps, Campaign Against Antisemitism said.
The Brooklyn auction comes less than two weeks after high end jewelry prices bought with a fortune linked to Nazi Germany were put on auction by Christie's auction house.
The enormous collection of 700 items of luxury jewelry included a ruby ring and a diamond necklace that did not receive bids matching the auction's listed targets.
Despite outrage, British auction house Christie's refused to cancel the planned auction of the $150 million jewelry collection belonging to Heidi Horton, The Guardian reported. Her husband, Helmut Horten, made a fortune buying businesses from Jews who were forced to sell in Nazi Germany and "aryanizing" them.
A freeze on the auction, which is being conducted in Swiss francs, had been called for by numerous Jewish organizations, including the Simon Wiesenthal Center (SWC), who called for a suspension of the sale "until full research of links to Nazi era acquisitions are completed."