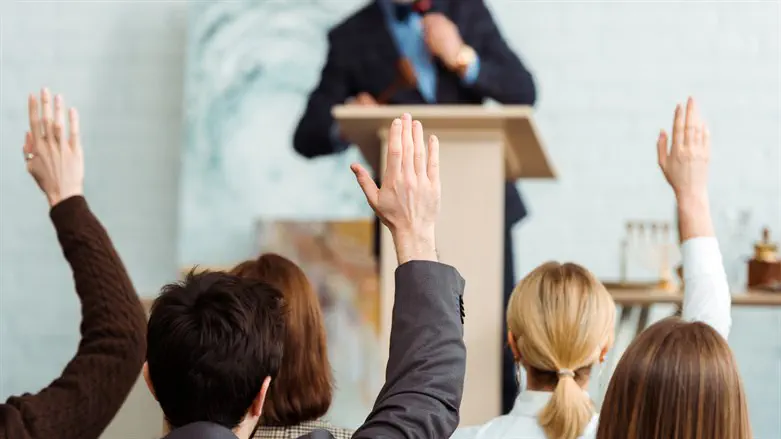 Auction (archive)
ISTOCK
The Simon Wiesenthal Center (SWC) called on Christie's Auction House to immediately stop an auction of a jewelry collection linked to Helmut Horten, who made a fortune buying businesses from Jews who were forced to sell in Nazi Germany and "aryanizing" them.
The collection, worth $150 million, was largely procured by Horten's wife Heidi Horton, according to SWC.
After the Jewish owners of textile company Alsberg based in the city of Duisburg fled Germany in 1936 it was taken over by Helmut Horten, SWC said.
After the forced sale of the company at below-market value, Horten placed an ad in a Nazi party newspaper, announcing the store was now under "Aryan ownership." He later took over several other shops which had belonged to Jewish owners before the war, including in the Netherlands, SWC pointed out.
"Christie's must suspend this sale until full research of links to Nazi era acquisitions are completed," SWC Associate Dean and Director of Global Social Action Rabbi Abraham Cooper said. "Don't reward those whose families may have gained riches from desperate Jews targeted and threatened by the Nazis."