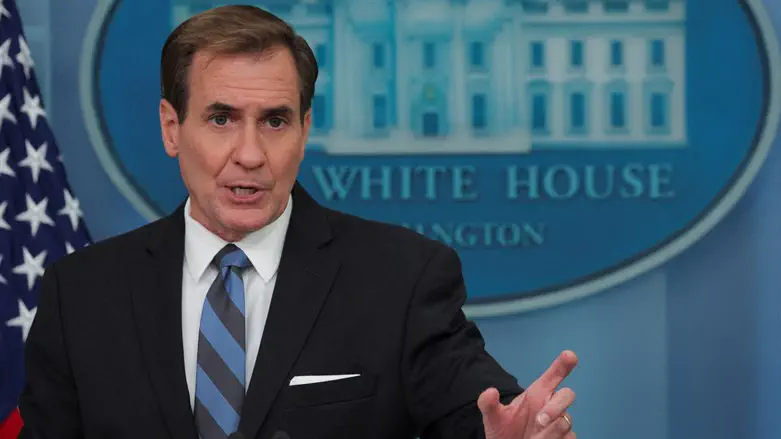 John Kirby
REUTERS/Jim Bourg
The White House on Monday said Russia is looking to buy additional advanced attack drones from Iran for use in its war against Ukraine, after using up most of the 400 drones it had previously purchased from Tehran, The Associated Press reported.
"Iran also continues to provide Russia with one-way attack UAVs (unmanned aerial vehicles). Since August, Iran has provided Russia with more than 400 UAVs primarily of the Shahed variety," White House National Security Council spokesman John Kirby was quoted as having said.
"Russia has expended most of these UAVs, using them to target Ukrainian critical infrastructure inside Ukraine. By providing Russia with these UAVs, Iran has been directly enabling Russia's war of aggression in Ukraine," Kirby told reporters.
Last year, the US said it had intelligence indicating that Russia is looking to Iran for UAVs.
Later it was reported that Iran had begun training Russians to use its drones, though it was also noted that Russia is experiencing "numerous failures" and technical glitches with the drones it purchased from Iran.
In September, Ukraine reported the first Russian attacks carried out using Iranian-made drones, targeting the south of the country, including the strategic city of Odessa on the Black Sea.
At the start of October, Iranian-made drones were also reportedly used in an attack in the Ukrainian town of Bila Tserkva, southwest of the capital Kyiv.
In February, European officials assessed that Russia's stocks of Iranian-made drones was running low.
On Monday, Kirby said the Russians are now looking at acquiring even more advanced drones "capable of more lethality".
Iran initially rejected the claims that it provided drones to Russia but the country's Foreign Minister, Hossein Amir-Abdollahian, eventually acknowledged this, though he claimed saying that the deliveries happened before the war started.
Despite this acknowledgement, Iran's Foreign Ministry in late December blasted Ukrainian President Volodymyr Zelenskyy, who had criticized Iran for providing Russia with drones, saying his accusations were "baseless".
"Zelenskyy had better know that Iran's strategic patience over such unfounded accusations is not endless," the Ministry said.