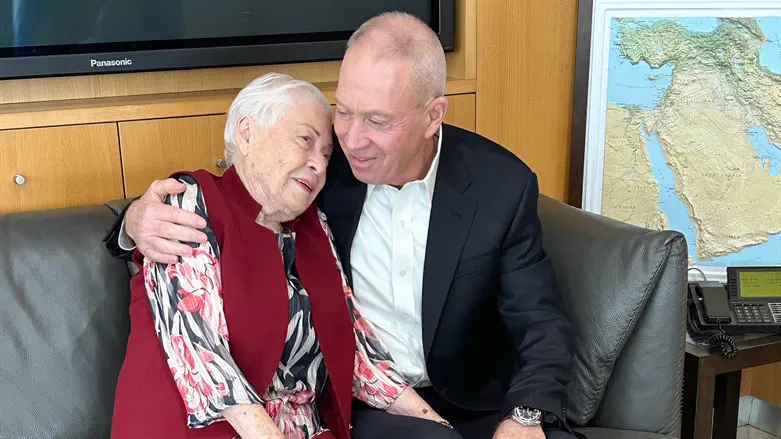 Yoav Gallant with his mother Fruma
Twitter account
Fruma Gallant, mother of Defense Minister Yoav Gallant (Likud), passed early Thursday morning at age 88.
Fruma Gallant, nee Segal, was born in Poland and survived the Holocaust. She immigrated to Israel on the Exodus ship, and built her life and family in the State of Israel.
Minister Gallant will continue routine management of operational issues.
Details regarding the funeral will be released shortly.
In a Twitter post, Gallant wrote, "My mother, Fruma Gallant nee Segal, passed away this morning. She died at a ripe old age, surrounded by her children and grandchildren. May her memory be blessed."