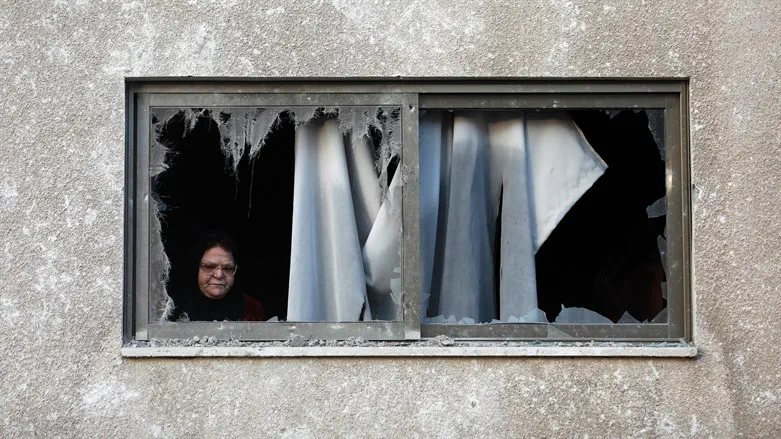 Gaza
Reuters
Yaron Blum, the former coordinator for negotiating the return of POWs and MIAs, addressed the start of Operation Shield and Arrow in the Gaza Strip overnight in an interview with Reshet Bet and praised the timing of the operation.
"There has been a lot of work over the years by all the heads of the security establishment, with the involvement of the head of the Shin Bet, the head of the Mossad, the head of the National Security Agency and others. The team working on the issue of the missing prisoners has not stopped working, even for a moment, not even in the six months since I left," Blum said.
"There is a team here with senior members, including the IDF General Staff negotiation team that works day and night and strives [to return the missing persons] and there is progress," he added.
Blum stated that an operation such as was launched last night (Monday) could speed up the return of Hamas' captives in Gaza, or it could have little lasting effect as things return to the way they were before the operation.
"The action that began last night with the elimination of the senior Islamic Jihad leaders, the perpetrators of terrorism in the Gaza Strip, is correct, creates deterrence, and will prevent attacks. It's about changing the equation, in Gaza they will pay for directing the attacks in Judea and Samaria.
Blum cautiously estimated that "it will be a short, minor round, Hamas will not become very involved. I am convinced that Islamic Jihad elements from Syria and Hamas elements from Lebanon, with Iranian sponsorship and Lebanese hosting, are trying to carry out attacks, but the timing of such an action could be an accelerator for Hamas abroad to encourage them to carry out terrorist attacks. I hope that common sense and logic will prevail over other considerations such as revenge and the desire for revenge."
תיעוד: החיסולים האחרונים מעזה
דובר צה"ל