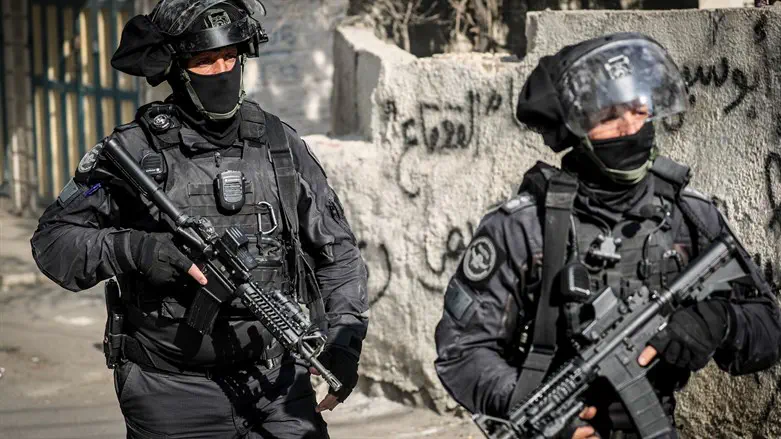 IDF forces (illustrative)
Flash90
Two terrorists who carried out a shooting attack in Samaria this week were eliminated Saturday morning in an IDF operation in Tulkarem.
Terrorists Hamza Qaryush and Samar al-Shafi are affiliated with Islamic Jihad, and it is suspected that they were planning to conduct additional terror attacks in the near future.
An IDF spokesperson said that two other suspects in the attack were arrested: Mahmad Abad al-Fatah Balidi, and Ibrahim Ahmad Kasba, ages 21 and 19 of Tulkarem. The two have been transferred for questioning by Shabak (Israel Security Agency).
In the Tuesday morning attack, the terrorists opened fire on multiple Israeli civilian vehicles outside the town of Avnei Hefetz in Samaria.
According to a preliminary investigation, a car with Palestinian Authority license plates approached the Israeli vehicles from a nearby Arab town. A terrorist exited the vehicle, opened fire on the Israeli cars, then returned to his vehicle and drove off.