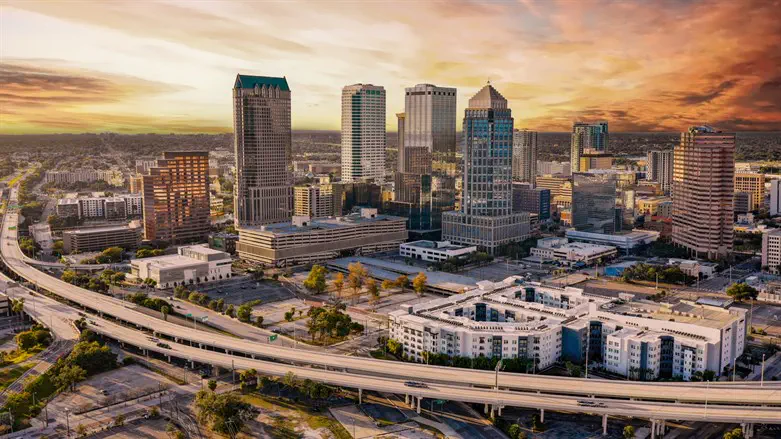 Florida
iStock
The Florida legislature on Wednesday passed a bill that takes aim at antisemitism by increasing penalties for harassment based on religious or ethnic heritage.
The bill will now proceed to Governor Ron DeSantis's office for him to sign it.
The measure was approved unanimously by the state Senate on Wednesday. It was passed by the state House las week, FLV reported.
The bill prohibits someone from distributing items on private property with the intent to threaten or intimidate. Charges for carrying out such an act include a first degree misdemeanor and up to a third degree felony if it was deemed a credible threat.
The measure is partially in response to activity in Florida by hate group Goyim Defense League who have littered multiple areas of the state with antisemitic flyers.
Over the last couple of years, antisemitic groups have also rallied outside Walt Disney World and a Chabad house in Orlando; displayed messages of Jew-hatred on a Jacksonville stadium during a highly watched college football game; and visited Florida universities trying to provoke students with messaging including "Ye Is Right" (referring to the rapper, formerly known as Kanye West, who went on an antisemitic tirade last fall).
Many but not all of those activities have been fueled by members of the Goyim Defense League, whose founder specifically said he expected Florida to be more hospitable to him and his worldview when he moved his operations there from California's Bay Area.
Now, the Goyim Defense League's signature tactic would transform into a felony under H.B. 269.
"We are saying to the face of evil that we will not be silent. That we will not put up with these things," said Rep. Randy Fine, who sponsored the bill in the House. "And in Florida when we say 'never again,' we mean it."