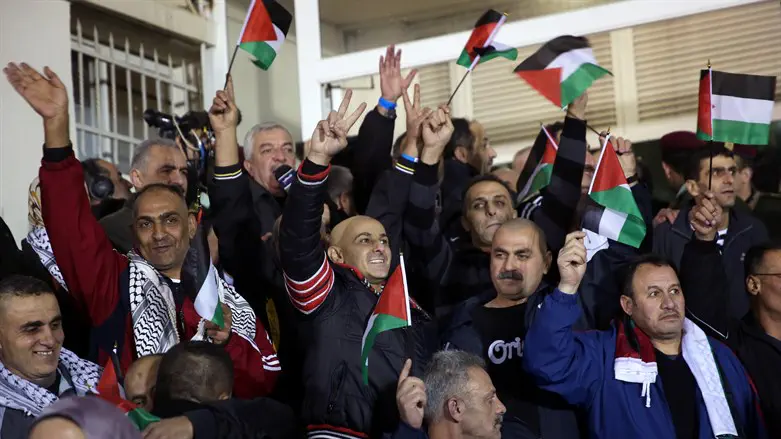 Terrorists released from prison
Flash 90
Osama Hamdan, who is responsible for foreign relations in the Hamas terrorist organization, says that in the next prisoner exchange deal with Israel, Hamas will demand that the list of terrorist prisoners to be released also include terrorists who carried out attacks in recent times.
In an interview with Hamas' Al-Risala website, Hamdan further said that the Palestinian Arab people no longer believe in the diplomatic process, but rather place their trust in the path of resistance, and the generation that is leading the intifada today is the generation that grew up after the Oslo Accords.
He added that, in the current intifada, the Palestinian Arab people have sent important messages that they are not ready to put up with the Palestinian Authority's helplessness in the protection of the holy places and the realization of rights, they are determined to continue the fight without taking Israeli policy into account and the failure of the international system in relation to the Palestinian Arab issue.
He expressed concern about the continued security coordination between Israel and the Palestinian Authority, and called on the PA to support the intifada and provide it with the means to continue.
Hamdan stressed that if Israel carries out its threats to return to the policy of eliminations of senior Palestinian Arab officials, it will pay a very heavy price.