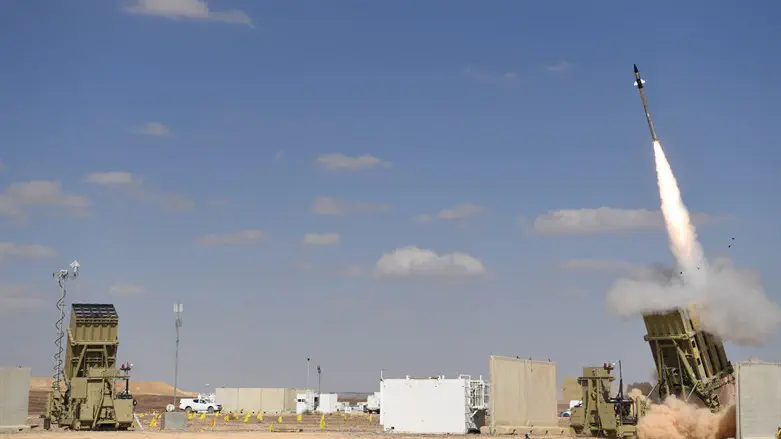 Iron Dome
Defense Ministry spokesperson
The IDF has decided to strengthen Israel's air defense services across the country for the last week and a half of Ramadan in light of recent security tensions.
Several additional Iron Dome batteries were deployed today (Thursday) in various areas, alongside those stationed regularly.
In addition, dozens of soldiers have been deployed throughout Tel Aviv to assist the police in the city in light of recent security incidents, including the murder of Italian tourist Alessandro Parini in a ramming attack at the Tel Aviv promenade last week.
On Tuesday, Prime Minister Benjamin Netanyahu decided that Jews and non-Muslims would be barred from ascending the Temple Mount until the end of Ramadan.
National Security Minister Itamar Ben-Gvir called Netanyahu's decision a "grave mistake."
"The Prime Minister's decision to close the Temple Mount to Jews during a wave of terror attacks is a grave mistake that won't bring quiet but can only escalate the situation. The lack of Jewish presence on the Temple Mount will automatically lower the police presence on the Mount, something that will create a fertile bed for the incitement to murder of Jews and even a situation of rock-throwing at Jewish worshippers at the Western Wall. When terrorism hits us, we have to hit it back, not capitulate to it," Ben-Gvir said.
Last week, dozens of rockets were fired at Israel from Lebanon and the Hamas-controlled Gaza Strip.