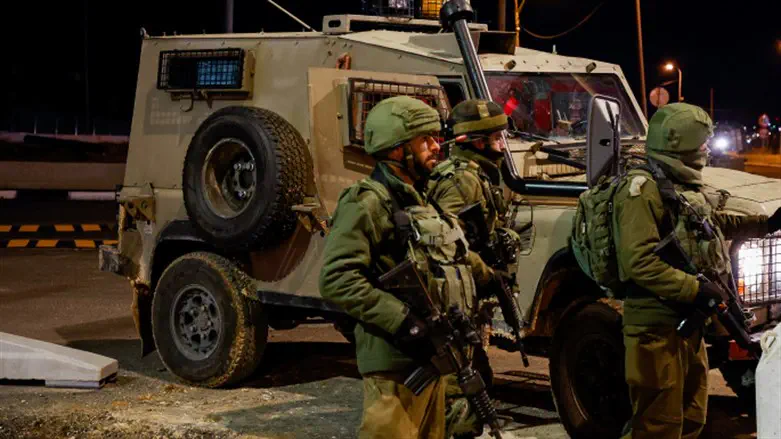 Gush Etzion
Gershon Elinson/Flash90
Hadassah Medical Center reported this morning (Sunday) that one of the three IDF soldiers who were injured in a terrorist ramming attack in Gush Etzion last night has been discharged from the hospital.
A second victim of the ramming attack who was moderately injured is fully conscious after undergoing surgery overnight.
The third victim was taken to Shaarei Tzedek Medical Center and remains in serious condition.
Arab media identified the terrorist as Mahmud Raaud Naif Biradaia, 23, a member of the Palestinian Authority's security forces from the village of Surif near Hebron.
Gush Etzion Regional Council Chairman, and Yesha Council Head, Shlomo Ne'eman, said following the attack: "Once again, our enemies raised their heads, and tried to murder Jews, just because they are Jews, and reminded us of the palpable threats against us. It's unfathomable how a religious holiday [Ramadan] turns into a holiday of terrorist attacks. We will continue to build and develop throughout Judea and Samaria and travel on Israel's roads without fear. We wish those injured a speedy recovery and will pray for them."
Yisrael Beiteinu chairman MK Avigdor Liberman, who lives in the area, commented, "I wish (those who were wounded) a speedy recovery, and congratulate the Givati Brigade soldiers and the IDF on the elimination of the despicable terrorist."
Opposition leader Yair Lapid wrote on Twitter: "A severe terror attack in Gush Etzion this evening. I send my wishes for a speedy recovery to the wounded and support to their families. Terror has to be dealt with a heavy hand, and consistently, I trust the security forces to continue to work with determination against terror and to restore peace for the residents."
The attack was committed over a week into the Islamic holy month of Ramadan, which has historically been a time of heightened tensions and anti-Israel terorrist activity.