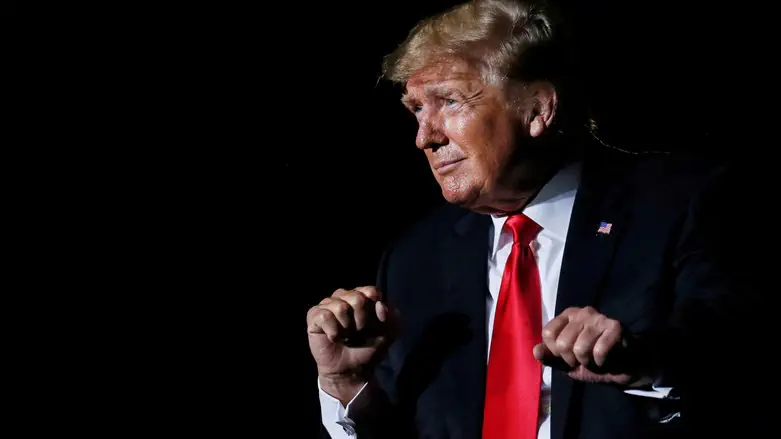 Donald Trump
Reuters
Former President Donald Trump took to social media on Friday to slam the New York City judge expected to be assigned to his arraignment next week in Manhattan Supreme Court, accusing him of unethically targeting Trump's former employees and companies.
Trump posted on Truth Social that Justice Juan Merchan allegedly "railroaded" former Trump Organization CFO Allen Weisselberg during his criminal case. Weisselberg is currently jailed on Rikers Island after pleading guilty to multiple tax fraud charges.
"The Judge 'assigned' to my Witch Hunt Case, a 'Case' that has NEVER BEEN CHARGED BEFORE, HATES ME. His name is Juan Manuel Marchan (sic), was hand picked by Bragg & the Prosecutors," Trump posted.
Merchan "is the same person who 'railroaded' my 75 year old former CFO, Allen Weisselberg, to take a 'plea' deal (Plead GUILTY, even if you are not, 90 DAYS, fight us in Court, 10 years (life!) in jail."
"He strong armed Allen, which a judge is not allowed to do, & treated my companies, which didn't 'plead,' VICIOUSLY. APPEALING!" Trump said.
Weisselberg agreed to provide testimony against the Trump Organization at last year's trial as part of his plea deal but, according to reports, did not agree to testify before DA Alvin Bragg's grand jury investigation into Trump's hush money payment to adult actress Stormy Daniels, for which he was indicted on Thursday, and reportedly faces 30 counts related to falsifying records related to the payment.
Merchan was the judge in the Manhattan Supreme Court trial that ended with two Trump Organization companies being convicted on several counts involving felony tax fraud and doctoring business records.
The New York State Court confirmed to the New York Post that the DA's office does not pick judges for cases, including in the Trump probe.
(Israel National News' North American desk is keeping you updated until the start of Shabbat in New York. The time posted automatically on all Israel National News articles, however, is Israeli time.)