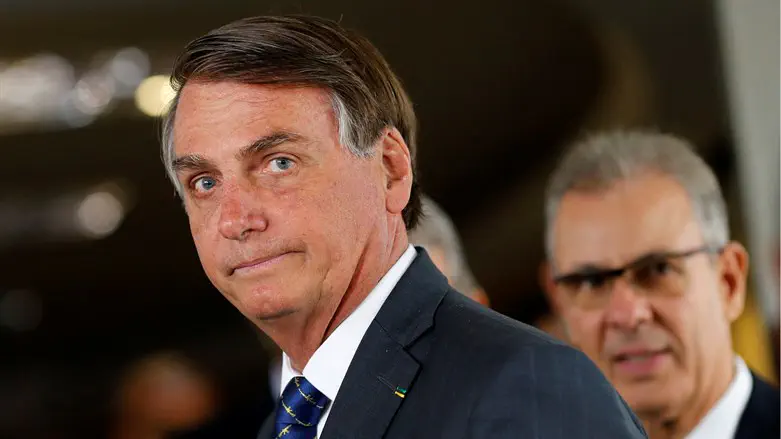 Jair Bolsonaro
Reuters
Brazil's former President Jair Bolsonaro, who left the country for the United States two days before his term ended, will return home on March 30, his party and press service announced on Friday, according to a report in the AFP news agency.
His entourage said Bolsonaro had handed over to authorities, through his lawyers, some expensive jewels given to him by the government of Saudi Arabia.
The 68-year-old far-right leader has been embroiled in a scandal over the issue and is accused of having brought the jewels into Brazil illegally.
Bolsonaro will arrive on Thursday March 30 at 7:30 a.m., his Liberal Party (PL) said on social media.
The announcement is in line with comments made by Bolsonaro to The Wall Street Journal last month. The former President told the newspaper he plans to return to Brazil in March to lead the political opposition to President Luiz Inacio Lula da Silva and defend himself against accusations he incited attacks by protesters on government buildings.
Following his election defeat to da Silva in October, Bolsonaro left Brazil for Florida on December 30, just two days before the new president was due to be sworn in, when he was supposed to pass on the presidential sash to his successor.
The former Brazilian President is under investigation for alleged involvement in the January 8 attacks in Brasilia, in which his supporters stormed Brazil's democratic institutions in the capital. He condemned the attacks after they took place and has denied being responsible for them.
As for the saga surrounding the jewels, Bolsonaro denies wrongdoing but has been accused of illegally trying to bring gifts into the country.
The scandal erupted when newspaper Estado de Sao Paulo reported that customs officers intercepted an aide to Bolsonaro's then-mines and energy minister trying to enter Brazil with a backpack containing diamond jewelry from Swiss luxury firm Chopard after an official trip to Saudi Arabia in October 2021.
It later emerged Bolsonaro had kept a second set of jewels, also from Chopard, that entered Brazil undetected after the same trip.
Travelers entering Brazil with goods worth more than $1,000 are required to declare them and pay hefty import taxes.
(Israel National News' North American desk is keeping you updated until the start of Shabbat in New York. The time posted automatically on all Israel National News articles, however, is Israeli time.)