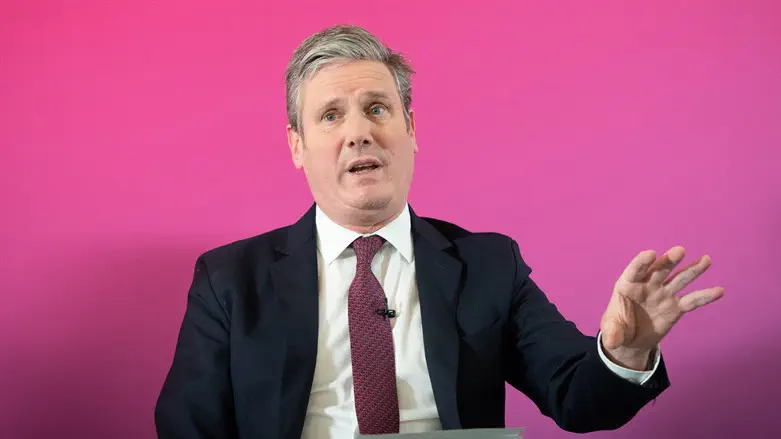 Labour leader Keir Starmer
Reuters
The UK Labour Party has deselected a councillor who insisted that Jewish religious leaders in Leicester, England sign a pledge denouncing Israel.
The former assistant mayor and deputy police and crime commissioner in Leicester, Kirk Master, was removed as a candidate by Labour after an investigation by the national party executive committee (NEC) that also deselected 18 other sitting councillors, the UK Jewish News reported.
In May 2021, Master released a statement demanding Jewish religious leaders sign a pledge to "condemn the killings of the innocent Palestinian people," according to the news outlet.
He also urged the party's Faith Council to draft a statement denouncing the "Israeli occupation and apartheid."
Master accused Israel of committing "crimes towards humanity."
"This is not against our Jewish brothers and sisters whom many stand by our sides. This is against Crimes towards humanity that cannot be ignored," he said.
Master is expected to run as an independent candidate in the city's local elections in May.