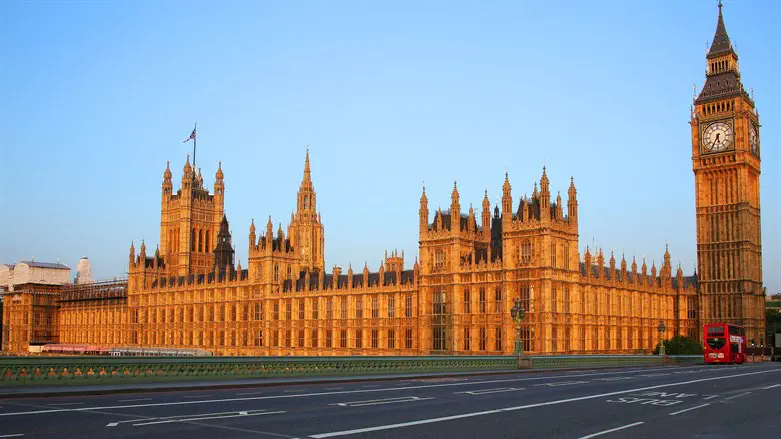 British Parliament in London
Rennett Stowe
Britain's Labour Party has suspended high-profile lawmaker Diane Abbott over a letter she wrote in which she said the prejudice experienced by Jewish people was similar to, but not the same as, racism, Reuters reported.
Abbott was responding to a writer's claims that Irish, Jewish and Traveller people suffered racism. She said that their experiences were similar to racism but that there were differences.
"They undoubtedly experience prejudice. This is similar to racism and the two words are often used as if they are interchangeable," she wrote, as quoted by Reuters.
"It is true that many types of white people with points of difference, such as redheads, can experience this prejudice," she said in the letter. "But they are not all their lives subject to racism."
In her letter to the Observer, Abbott said that "in pre-civil rights America, Irish people, Jewish people and Travellers were not required to sit at the back of the bus. In apartheid South Africa, these groups were allowed to vote. And at the height of slavery, there were no white-seeming people manacled on the slave ships."
She later apologized "unreservedly" and withdrew her remarks, writing on Twitter, "The errors arose in an initial draft being sent. But there is no excuse, and I wish to apologize for any anguish caused."
Despite the apology, a spokesperson for Labour said Abbott had been suspended pending an investigation.
In 2018, Abbott caused an uproar when she used a doctored image showing an Israeli fighter plane bombing Tehran to illustrate a social media comment on a joint strike on Syria by the UK, US, and France.
Abbott also spoke at an anti-Israel demonstration in 2014. Moments before she took the stage, an organizer described Abbot as "a great friend of Palestine and an advocate and outspoken campaigner against the illegal occupation of Palestine."
The Labour Party came under fire under former leader Jeremy Corbyn, both over Corbyn's own antisemitism as well as the rise in anti-Jewish rhetoric within the party.
Dozens of Labour members have been suspended over their antisemitic statements in recent years, while the party has been criticized for its failure to deal with the antisemitism within it.
Corbyn stepped down after the Labour Party had its poorest showing since 1935 in the elections. He was later suspended from Labour following the publication of a report which found numerous cases where the party leadership under Corbyn underplayed, belittled or ignored complaints by Jewish members, and sometimes actively interfered to support political allies.
Keir Starmer, who became party leader after Corbyn stepped down, apologized shortly after being elected for how the Labour Party has handled antisemitism within its ranks and committed to making change.
He later committed to setting up an independent complaints process for anti-Semitism in the party, saying it is "very important to me to seek to address the disgrace of anti-Semitism in our party as soon as possible."