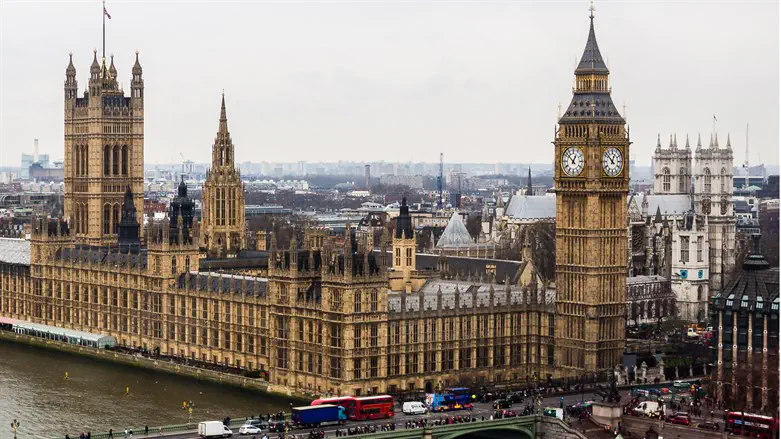 British parliament
iStock
British Jewish groups are accusing the BBC of unfair reporting on the suspension of a Labour MP for her remarks on Jews, citing the broadcaster's focus on the opinion of a far-left fringe group that is not representative of the mainstream community.
Jewish organizations, including the Board of Deputies of British Jews, the Jewish Leadership Council and the National Jewish Assembly, slammed the BBC for referring to the opinion of "a tiny fringe group completely unrepresentative of British Jews," when covering Labour MP Diane Abott's suspension, the Jewish Chronicle reported.
High profile lawmaker Abbott was suspended over her claims that prejudice experienced by Jewish people was not the same as racism.
"They undoubtedly experience prejudice. This is similar to racism and the two words are often used as if they are interchangeable," she wrote, as quoted by Reuters.
"It is true that many types of white people with points of difference, such as redheads, can experience this prejudice," she said in the letter. "But they are not all their lives subject to racism."
She later apologized "unreservedly" and withdrew her remarks, writing on Twitter, "The errors arose in an initial draft being sent. But there is no excuse, and I wish to apologize for any anguish caused."
Despite the apology, a spokesperson for Labour said Abbott had been suspended pending an investigation.
In its coverage, BBC host Victoria Cook said: "Jewish Voice for Labour has criticized the suspension of the MP Diane Abbott over her comments on racism in the Observer."
She also referred to a JVL statement that described Abbott's suspension as "yet a further attack on our freedom to debate very important issues in the Labour Party."
Claudia Mendoza, co-CEO of the Jewish Leadership Council, described JVL as a " tiny fringe group."
"The idea that the BBC would cite a tiny fringe group completely unrepresentative of British Jews as a legitimate voice of the Jewish community is really quite surprising," she told the Chronicle.
"JVL's sole purpose is to discredit any accusation of antisemitism. This is not the first time and after seven years, BBC News should really know better."
National Jewish Assembly leader Gary MOnd told the Chronicle that it was unbelievable that the "BBC seems to believe that Jewish Voices for Labour is in any sense a representative Jewish group, be it within the Labour Party or outside. It isn't."
He questioned why the BBC did not interview someone from the mainstream Jewish Labour Movement group, which represents Jews within the Labour Party, "to get a view from within the Labour Party," or any other Jewish community groups.
Chronicle editor and Spectator writer Jake Wallis Simons also denounced the BBC's coverage, saying in a tweet: "The BBC has managed to frame the Abbott suspension as if it was a bad thing, by focusing their report on the views of the tiny, eccentric, hard-left group 'Jewish Voice for Labour'! They totally ignore the mainstream. Utterly outrageous."