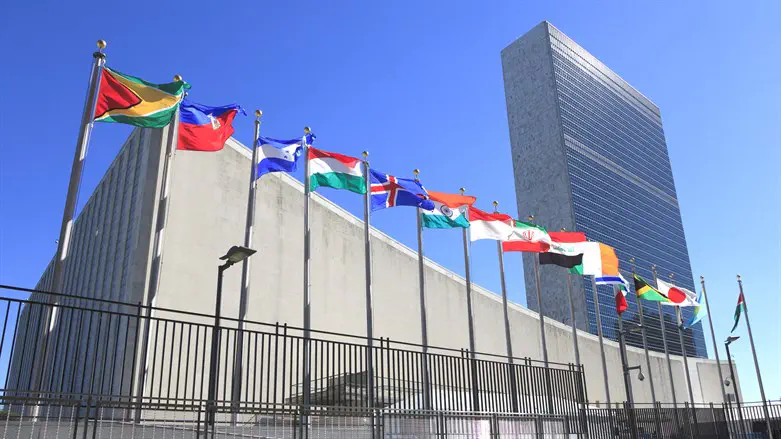 UN building
iStock
Iran's authorities have committed violations in recent months that may amount to crimes against humanity, a UN-appointed expert told the Human Rights Council on Monday, according to Reuters.
Javaid Rehman, Special Rapporteur on Iran, cited cases of murder, imprisonment, enforced disappearances, torture, rape, sexual violence and persecution.
Iran has been swept by protests since the death of a young Iranian Kurdish woman, Mahsa Amini, while in custody last September. Amini, 22, had been detained by the country's morality police for failing to cover her head.
Addressing the Geneva-based council, Rehman said he had evidence that Amini died "as a result of beatings by the state morality police". Iran's state coroner has said she died from pre-existing medical conditions, not blows to the head and limbs.
Rehman, an independent expert, added that the scale and gravity of crimes committed by authorities as part of the repression following her death "points to the possible commission of international crimes, notably the crimes against humanity".
Iran's Ambassador, Ali Bahreini, told the body that the allegations were imaginary and Iran was being singled out and targeted in the council.
"They try to portray their imaginations as the reality of the situation in Iran," he said, according to Reuters.
Some 527 people were killed in the protests including 71 children, Rehman continued, including some who were beaten to death by security forces. Women and girls were targeted with shotgun fire to their faces, breasts and genitals, he added, citing Iranian doctors.
More than 19,700 people have been arrested during the protests, according to Human Rights Activists in Iran.
Several people have already been executed over their involvement in the protests and death sentences have been handed down to others.
Last week, Iran announced that the country's Supreme Leader, Ayatollah Ali Khamenei, has pardoned more than 22,000 people arrested in the recent anti-government protests.
The statement by Iran's judiciary head Gholamhossein Mohseni Ejehi offered for the first time a glimpse of the full scope of the government's crackdown that followed the demonstrations over Amini's death.
Last month, Khamenei ordered an amnesty or reduction in prison sentences for "tens of thousands" of people detained during the anti-government protests. Monday's acknowledgment from Ejehi offered an even higher than what activists had previously cited.