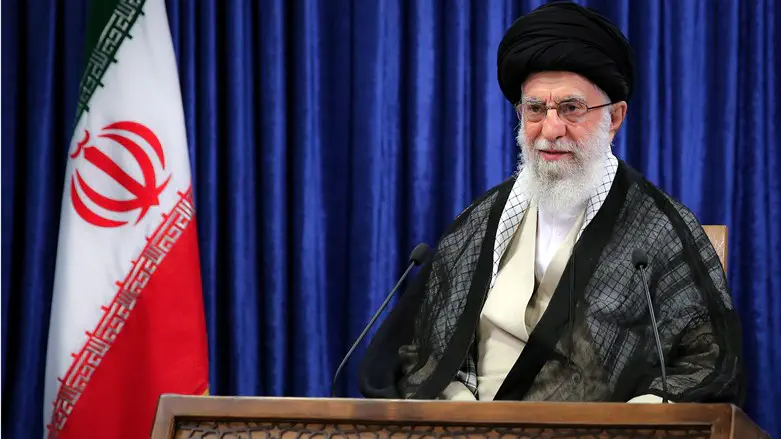 Ayatollah Ali Khamenei
Reuters
Iran announced Monday that the country's Supreme Leader, Ayatollah Ali Khamenei, has pardoned more than 22,000 people arrested in the recent anti-government protests that swept the Islamic Republic, The Associated Press reported.
The statement by Iran's judiciary head Gholamhossein Mohseni Ejehi offered for the first time a glimpse of the full scope of the government's crackdown that followed the demonstrations over the September death of 22-year-old Mahsa Amini, who had been detained by the country's morality police.
The state-run IRNA news agency quoted Ejehi as announcing the figure Monday. Iranian state media had previously suggested Khamenei could pardon that many people swept up in the demonstrations, ahead of the Muslim holy month of Ramadan.
Ejehi said a total of 82,656 prisoners and those facing charges had been pardoned. Of those, some 22,628 had been arrested amid the demonstrations, he said.
Those pardoned had not committed theft or violent crimes, he added. His comments suggest that the true total of those detained in the demonstrations is even greater.
Last month, Khamenei ordered an amnesty or reduction in prison sentences for "tens of thousands" of people detained during the anti-government protests. Monday's acknowledgment from Ejehi offered an even higher than what activists had previously cited.
More than 19,700 people have been arrested during the protests, according to Human Rights Activists in Iran. At least 530 people have been killed as authorities violently suppressed demonstrations, the group said. Iran has not offered a death toll for months.
Several people have already been executed over their involvement in the protests and death sentences have been handed down to others.