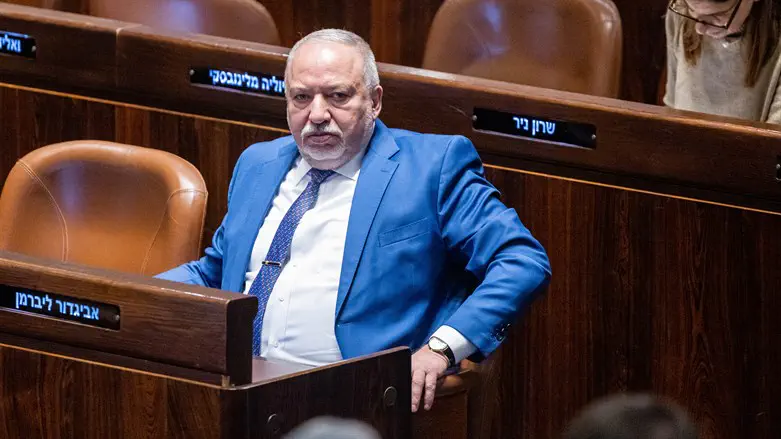 Avigdor Liberman
Yonatan Sindel/Flash90
Yisrael Beiteinu chairman MK Avigdor Liberman harshly spoke out against Prime Minister Netanyahu and claimed during an interview on Kan 11 that Netanyahu is worse than Iran and the terror organizations.
"I come to demonstrations, and our MKs come to demonstrations all over the country. Next week I'll be at more demonstrations. But that's not the issue; the pyromaniac Yariv Levin and others, not Netanyahu, are leading this crazy legislation. When we talk about a compromise, it must include conscription of haredim, a constitution, and a constitutional court," said Liberman.
"I think the situation is severe," he added, "I read over the things that people who worked with Netanyahu said. All of the senior officials, from the security ones to the financial ones. When you read what they say, the only conclusion is that the biggest danger for Israel is not Iran, not Hezbollah, not Hamas, its Benjamin Netanyahu."