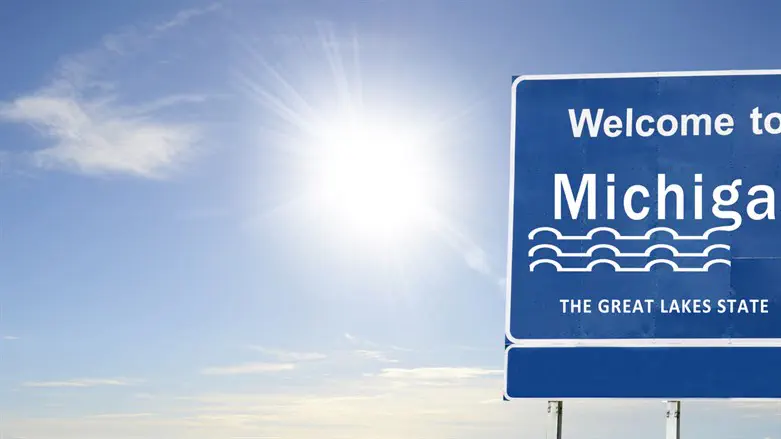 Welcome to Michigan
iStock
A Michigan high school has apologized after a Palestinian American anti-Israel activist was invited to a student-led diversity event where she went on a hateful tirade against Israel.
Huwaida Arraf, the co-founder of the International Solidarity Movement (ISM) and a failed Democratic Congressional candidate, had promised Bloomfield Hills High School she would stick to topics vetted beforehand but did not do so, according to the StopAntisemitism advocacy organziation.
"Outrage by students, staff, & parents at Bloomfield Hills High School in Michigan as a Palestinian activist – Huwaida Arraf – was brought into to speak at a 10th grade diversity event," StopAntisemitism tweeted. "Arraf refused to stick to agreed upon speaking points and started spreading lies about Israel."
They pointed out that Bloomfield Hills has one of the largest Jewish populations in Michigan.
Bloomfield Hills High School Principal Lawrence Stroughter sent an apology to students, parents and staff on Tuesday night after the incident occurred.
The statement described the event as a "diversity assembly" that was led by students.
"Today, a BHHS student-led diversity assembly was held for all BHHS students. In preparation for this assembly, our student organizers and administrators met with each speaker to discuss the intent of the assembly and the prompts," Stroughter said.
"At the diversity assembly for the 10th graders, one of the speakers deviated from the prompts," he explained. "Without prior knowledge of any of the organizers, the speaker discussed the conflict in Gaza from their own personal political perspective and experience."
The principal described that "this discussion was outside of the parameters of the assembly and was addressed by the high school administration immediately after the speaker left the stage."
The school condemned all "speech that targets individuals or groups based on religion." The statement added that administrators were "are sorry for the harm that was caused to our community as a result of this speaker's message."
"We acknowledge that our work towards an equitable school community is always ongoing, and we still have more work to do," Stroughter said.
The principal noted in the apology that the purpose of the student-run assembly was supposed to be to "help students understand how discrimination affects people of differing religions, races, abilities, and sexualities and to build empathy within our community."