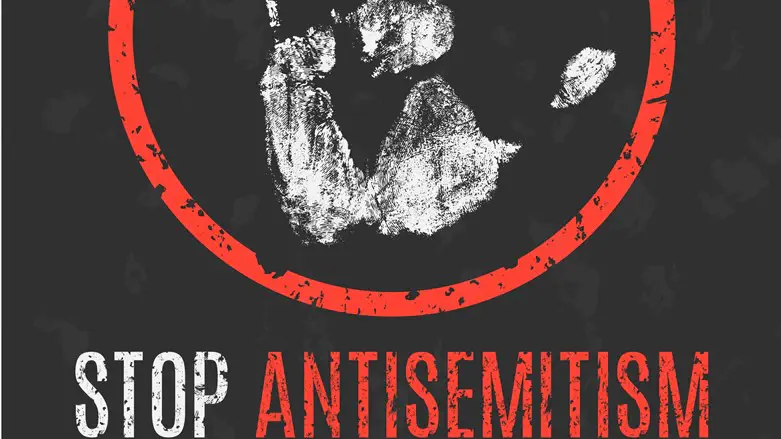 Antisemitism
iStock
The city of Stamford, Connecticut was targeted with antisemitic propaganda by a neo-Nazi group over the weekend, according to The Daily.
Flyers found in the city's Belltown, Pepper Ridge and Springdale neighborhoods claimed that New England states were "less white" than a decade ago, blamed Jews for the conspiracy, and told residents to "organize and resist" by joining the Nationalist Social Club 131.
The organization is a hate group with small chapters across New England, according to the ADL. Its members "see themselves as soldiers at war with a hostile, Jewish-controlled system that is deliberately plotting the extinction of the white race."
The flyers were distributed in plastic sandwich bags with rocks to weigh them down, in a similar manner to numerous antisemitic flyers distributed by notorious hate group Goyim Defense League in cities across the United States.Stamford Mayor Caroline Simmons condemned the group's activity in a Monday statement.
"The City of Stamford has a zero tolerance for hate speech against any person or group, whether it is based on race, creed, religion, sexual orientation, country of origin, gender identity or any other affiliation and we vehemently condemn this disturbing behavior in our community," she said.
Simmons asked anyone with information about the flyers to contact law enforcement.
"Ensuring residents feel safe after this unsettling behavior is our top priority," she added.
The United Jewish Federation of Greater Stamford, New Canaan and Darien told the news outlet that it was urging anyone with footage from their home security system or doorbell camera to contact Stamford police.
"The group regularly distributes replacement theory propaganda and holds small localized flash demonstrations. Flyer drops are often used as a recruitment tool for the organization," the Federation said in a statement.