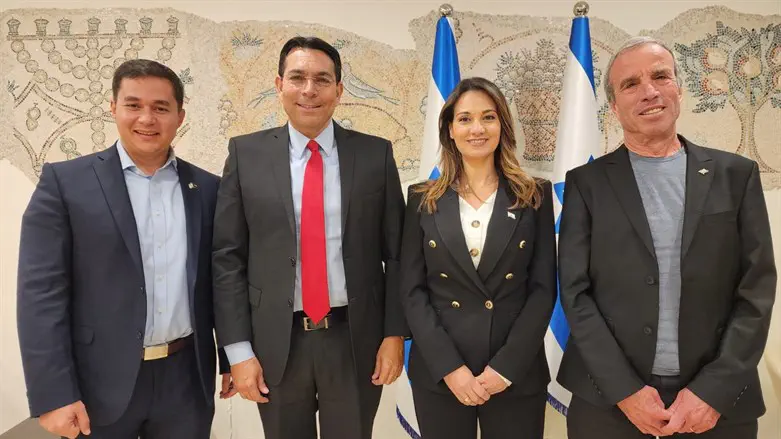 The delegation to Bahrain
Oshy Ellman
Today (Thursday), the first official Knesset delegation since the signing of the Abraham accords set out for Bahrain. MK Danny Danon, a senior member of the ruling Likud party will lead representatives from both the coalition and the opposition parties including MK Dan Illouz, MK Yifat Sasha-Biton and MK Elazar Stern.
The Israeli delegation will take part in the 146th Assembly of the Inter-Parliamentary Union, the largest inter-parliamentary organization in the world incorporating 79 parliaments including the Knesset, which will be held in Manama, Bahrain.
The Knesset team will represent Israel at this conference and will be expected to respond to questions relating to the current political situation in Israel. Also on the table will be regional challenges and most significantly, Iran. The delegation is set to request support from other member countries in sanctioning Iran in light of the Iranian nuclear threat.
MK Danny Danon stated; "We are traveling to Bahrain to represent Israel at the IPU to promote the issues that are important to Israel. The delegation's central challenge will be convincing other nations to join the sanctions on Iran. I'm sure that with diligent efforts and hard work we can attain significant achievements for the state of Israel through the IPU."