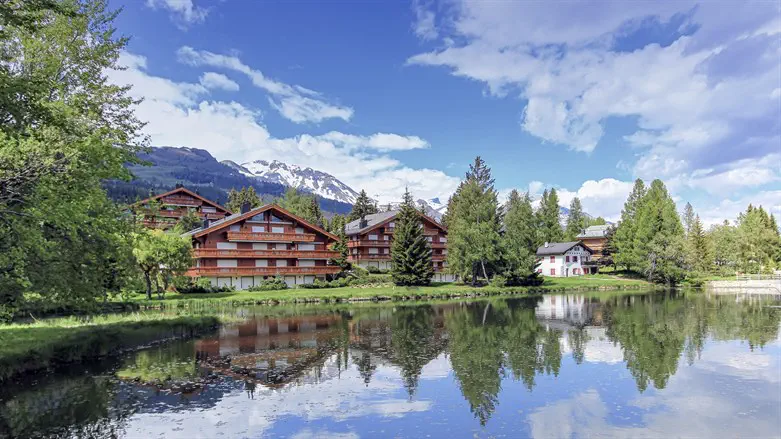 Montana
iStock
White supremacist vandals carved neo-Nazi slogans into the rock face of a sacred Native American site near Billings, Montana.
According to the StopAntisemitism organization, the far-right Big Sky Active Club extremist group took credit for the defacement in a post on alt-right social media platform Gab.
"We are disgusted to see a swastika, 14-88 and Nazi 'SS' bolts chalked onto a Native site in Billings, Montana," StopAntisemitism said. "[Fourteen] represents white supremacist ideology of the '14 Words' & the '88' represents 'Heil Hitler' with 'h' being the 8th letter of the alphabet."
The site, Four Dances, is a recreational area managed by the US Bureau of Land Management (BLM) and named after a leader of the Crow Tribe who in 1830 received a vision there after fasting and dancing.
Big Sky Active Club posted on Gab: "BSAC went on a hike and etched our message in stone. Tribe up or die." Another member of the group said that they were at the property "doing some [N]azi vandalism in the outdoors."
Besides the Nazi symbols, another carving by the extremist group was the apparent threat, "We are everywhere," the Daily Montanan reported.
The National Park Service has designated Four Dances as a "Special Recreation Management Area and an area of critical environmental concern."
"The BLM's objective for the site is to protect the open space and natural and cultural resources, while providing dispersed public recreation in Billings."
StopAntisemitism urged Montana officials to condemn the graffiti and to open an investigation, calling on the Billings Police Department, Billings Mayor Bill Cole and Montana Rep. Matt Rosendale (R-MT) to "denounce this horrifying hate and investigate."