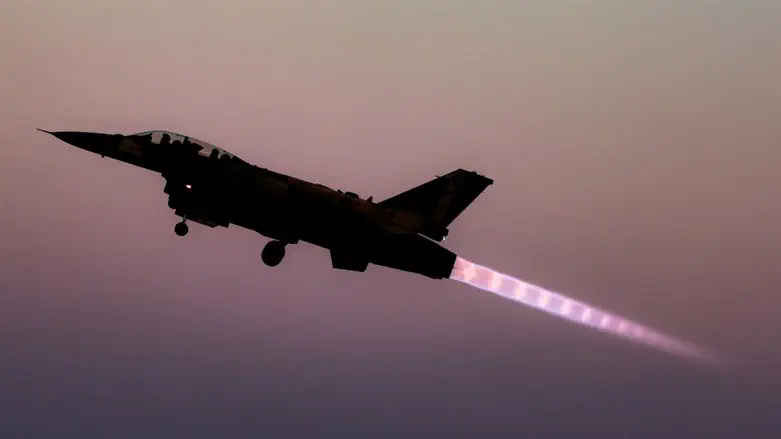 Air Force fighter jet
IDF Spokesperson
Lt. Col. (res.) Rabbi Baruch Ganut, , former deputy commander of the Israel Air Force's F-15 squadron and dean of the Ma'ale Ephraim Hesder Yeshiva, strongly criticized the fighter pilots who refused to report for reserve duty in protest against the government's planned judicial reforms.
"These pilots received training in the Air Force, they are spitting in the well from which they drink," Rabbi Ganot told 103FM Radio. "Such pilots who politicize the IDF and use the IDF to promote their agenda, and their place is not in the IDF.. Perhaps they should leave."
"There are a few dozen or even a hundred pilots who are against this act. The army must not be political, the army is meant to protect the Land of Israel, not for politics. These people make me very sad - their latest acts overshadow their earlier good deed. You not treat the army this way," he said.
Rabbi Ganut said that he supports judicial reform in principle and does not understand the opposition's refusal to sit down and negotiate a compromise on the issue. "Today we live under the dictatorship of [former Supreme Court President] Aharon Barak," he said, "They are told to talk, but they don't want to. Do a survey on how many Tel Avivians serve in the combat units, who serves in the combat units? Those who live in the settlements."
"There were democratic elections, where is the majority? I don't understand it. The ones who changed the rules of the game for the last 10-15 years is the court and Aharon Barak. It's super democracy. The people of Israel are marching in a good direction, towards redemption, and the forces of good are rising. We'll see it soon."
Yesterday (Sunday), 37 out of 40 reserve pilots from Israel Air Force's 69th fighter squadron announced that they will refuse to report to their base this Wednesday and will instead protest outside government offices against the judicial reforms.
Air Force Commander Major General Tomer Bar has called on reservists to continue to report for their scheduled training. He said that he is "aware and attentive to the difficulties and challenges we all face these days and respects their doubts."