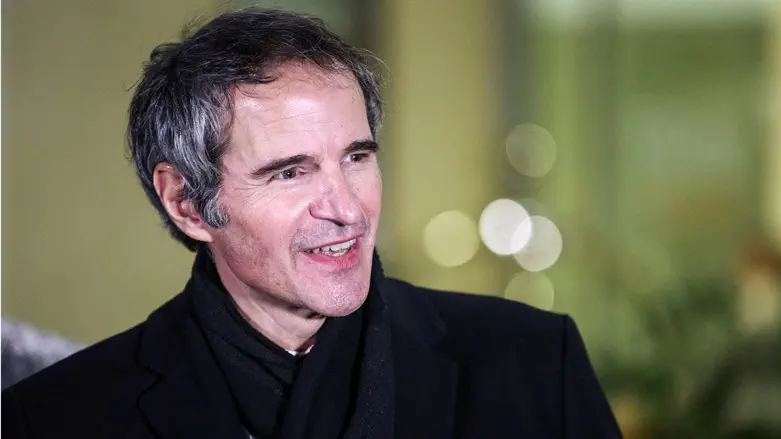 Rafael Grossi
Reuters
The International Atomic Energy Agency, the UN nuclear watchdog, confirmed on Thursday that its director-general will travel to Tehran for high-level meetings at the invitation of Iran's government, The Associated Press reported.
The IAEA tweeted that Director-General Rafael Grossi would hold a news conference upon his return from Iran to Vienna on Saturday. The confirmation comes a day after a diplomatic source said Grossi would visit Tehran and meet President Ebrahim Raisi.
Grossi's visit to Iran follows the IAEA report which said that inspectors in Iran had found uranium particles enriched to nearly bomb grade, or 90 percent, at the Fordow plant.
The discovery of the uranium comes talks between Iran and world powers on reviving the 2015 Iran nuclear deal remain stalled and have been since September.
Despite the discovery of the uranium, CIA Director William Burns told CBS over the weekend that the US believes Iran hasn't yet decided to resume its nuclear weapons program.
"To the best of our knowledge, we don't believe that the Supreme Leader in Iran has yet made a decision to resume the weaponization program that we judged that they suspended, or stopped, at the end of 2003," said Burns.
"But the other two legs of the stool, meaning enrichment programs, they've obviously advanced very far," he continued. "They've advanced very far to the point that it would only be a matter of weeks before they could enrich to 90% if they chose to cross that line, and also in terms of their missile systems, their ability to deliver a nuclear weapon once they develop it, has also been advancing as well."
"We don't see evidence that they've made a decision to resume that weaponization program, but the other dimensions of this challenge, I think, are growing at a worrisome pace too," added Burns.
On Tuesday, US Under Secretary of Defense for Policy Colin Kahl told lawmakers that Iran could make enough fissile for one nuclear bomb in "about 12 days,", down from the estimated one year it would have taken while the 2015 Iran nuclear deal was in effect.