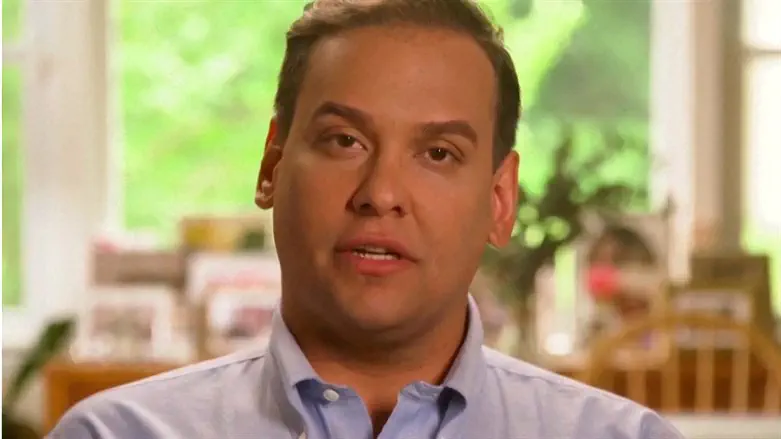 George Santos
Reuters
Rep. Nick LaLota (R-NY) called on Monday for fellow Long Island Republican Rep. George Santos to be expelled from Congress.
"I didn't see a more provable case of election fraud in my seven years as elections commissioner than the fraud committed by George Santos," tweeted LaLota, who was a past member of the Suffolk County, New York board of elections.
"His lies were the very reason he was nominated, got donations and votes," he added. "I'm for election integrity. I'm for expelling George Santos."
LaLota is one of five New York Republicans whose seats are considered up for grabs that Democrats are targeting in a billboard campaign this week, Huffington Post reported.
Santos has faced mounting pressure to resign from Congress since questions about his background began to surface in December, including false claims he was Jewish, of Jewish descent, and had ancestors who were Holocaust survivors.
He is currently under investigation by the FBI over a US military veteran's allegation that a former pet charity he set up claimed to have raised $3,000 for a lifesaving operation for his service dog in 2016 but never provided the funds for the surgery, the Associated Press reported.
The embattled Santos agreed to recuse himself from committee assignments in late January after facing intense criticism for perpetrating a host of falsehoods about himself and his background, including his personal finances and job experience, and also once joking about killing Jews and praising Hitler in a newly unearthed, years-old Facebook post.
Last week, Santos said in an interview with Piers Morgan that he had referred to himself in the past as "Jew-ish" as a "party-favor joke," conceding that he was raised Catholic.
During the interview, which touched on the controversy surrounding his campaign and evidence he falsified many facts about himself, Santos admitted to lying on multiple fronts.
"I've been a terrible liar on those subjects, and what I tried to convey to the American people is, I made mistakes," he said.