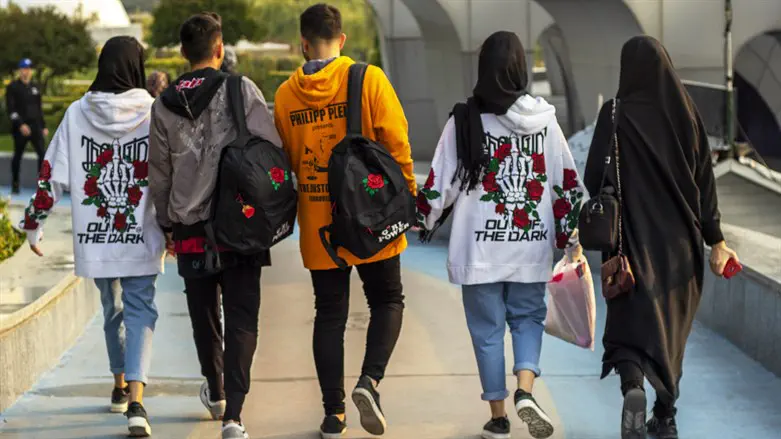 Iran protests
iStock
Over 650 Iranian schoolgirls have been poisoned with toxic gas since November.
The highly unusual number of cases has led Iranians to question whether there is a deliberate plot to force the schools to close, BBC News reported.
None of the victims have died but numerous girls have been diagnosed with respiratory issues, dizziness, nausea and fatigue.
Deputy Health Minister Younes Panahi initially blamed the illnesses on an orchestrated attempt to force the closure of girls' schools but later downplayed the comment.
Panahi said on Sunday that the female students had been poisoned by "publicly available" chemicals.
"It became evident that some people wanted all schools, especially girls' schools, to be closed down," the deputy health minister said. But he later claimed his statement had been wrongly construed, according to the news outlet.
"The pupils do not need any invasive treatment and it's necessary to maintain calm," he added.
The Iranian prosecutor general announced last week that a criminal investigation would take place. He added that the evidence showed "the possibility of criminal and premeditated acts."
The first sign of poisoning occurred on November 30 when 18 students from the Nour Technical School in Qom fell ill. Since then, 194 other girls have become sick from suspected poisoning at four schools in Borujerd, Lorestan Province.
Poisoning victims have said that they smell tangerine or rotting fish before becoming ill.
Rumors have begun to circulate in Iran that the schoolgirls are being poisoned as "payback" for participating in mass demonstrations following 22-year-old Mahsa Amini's death at the hands of the morality police in September 2022, or that hardliners want to introduce Taliban-like restrictions banning girls from attending school, according to the outlet.
"Has Boko Haram come to Iran?" former Iranian Vice President Mohammad Ali Abtahi said in an Instagram post.