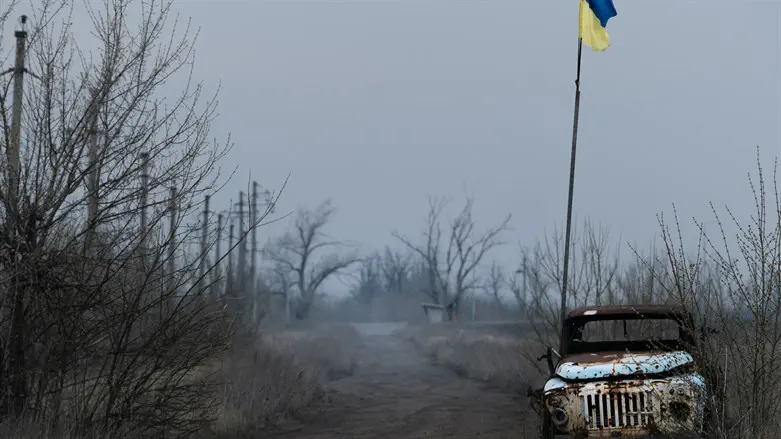 War in Ukraine
iStock
One year after Russia's invasion of Ukraine, the American Jewish Committee (AJC) is urging Congress to designate Russia's Wagner Group as a Foreign Terrorist Organization (FTO).
AJC noted that Wagner Group is a private paramilitary that it said has links to Russian white supremacists and neo-Nazi far-right extremists. According to AJC, "The Wagner Group has a long record of committing atrocities against civilians in Ukraine and in African countries."
The advocacy organization urged the passage of the bipartisan Holding Accountable Russian Mercenaries Act (HARM Act) that requires the Secretary of State to designate the Wagner Group as an FTO.
"What makes the infamous Wagner Group so dangerous is that its use of violence is not simply incidental to its pursuit of profit, but deliberate, and undertaken to instill terror in and exert control over people in the places where it operates as well as to advance the Russian government's political and economic objectives," AJC Chief Policy and Political Officer Jason Isaacson said. "[The HARM Act is] essential, building on the Administration's actions to date in support of Ukraine, including imposing punitive measures against the Wagner Group."
AJC denounced the Wagner Group for playing a "key role in several particularly heinous incidents, including the massacre of hundreds of civilians in Bucha, and the placement of explosives at the Zaporizhzhia nuclear power plant, which threatened the lives of millions in and beyond Ukraine."
Praising the Biden administration for subjecting the Wagner Group and its leaders to sanctions and restrictions in 2022 and designating the group a Transnational Criminal Organization in January, AJC stressed that the HARM Act will provide additional punitive steps against the Wagner Group, including warning foreign banks and logistics firms around the world that support of the Wagner Group's activities in Ukraine and Africa will result in harsh penalties, including facing US prosecution.
The bill also follows the European Parliament's recent call for the Wagner Group to be added to the EU's terrorist list, AJC added, explaining that prior to the Ukraine War, the Wagner Group's fighters were accused of committing multiple atrocities against civilians in Africa.