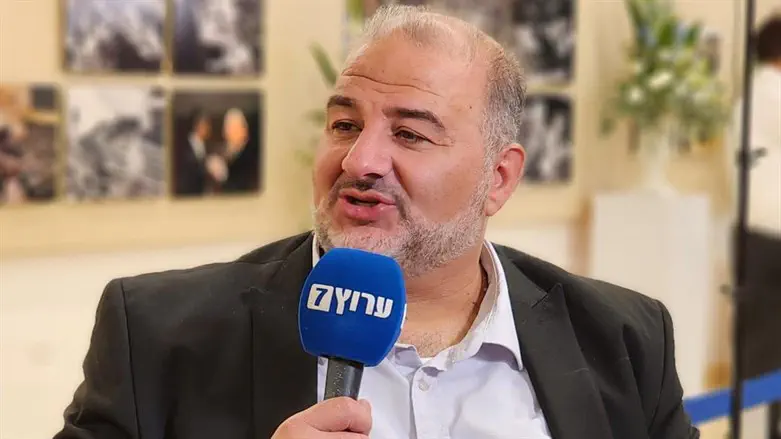 Mansour Abbas
Israel National News
MK Mansour Abbas, chairman of the Ra'am Party which represents the northern branch of the Islamic Movement in the Knesset, is calling for talks between the coalition and the opposition on the judicial reform.
In an interview with the Arabic-language Nasradio, Abbas said that "(the judicial reform) has far-reaching consequences and threats to the status of Arab society and the Arab citizen and the citizen in general, human rights, minority rights, and the ability of the judiciary to maintain a certain independence vis-à-vis the government and the Knesset."
Abbas pointed out that the right seeks to implement its agenda at any cost, and the scope of the expected changes within the framework of the reform, which he called a "legal revolution", is unknown.
The coalition, he claimed, is implementing the judicial reform in stages so that the citizen does not see the full picture.
"The coalition feels that it has all the power and therefore it is behaving like a bully, and it wants to continue the legislative processes until they are finished in order to create a new reality, as it relies on time and on the fact that the protest demonstrations will fade over time," said Abbas.
The line of opposition to negotiations before the cessation of the legislative procedures, Abbas argued, "leads to a dead end that will not bring a good result for both parties and of course not for us (the Arab society)."
Abbas opined that the leaders of the coalition and the opposition should hold negotiations on the judicial reform while continuing the protests in the streets as a means of pressure on the coalition.