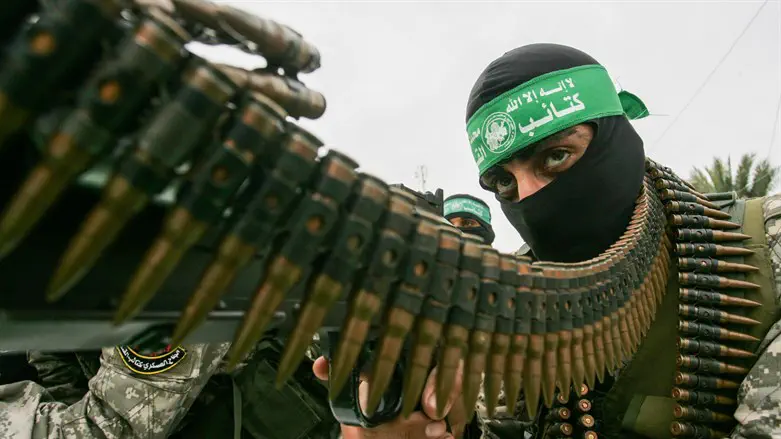 Hamas operative
Flash 90
The Hamas movement warns Israel against continuing its policy in Jerusalem and the Temple Mount, and threatens to continue it's own policy of terror.
In a statement commemorating the day of the Islamic prophet Muhammad's journey to heaven, Hamas stated that these days there has been an escalation in the "unprecedented crimes of the occupation" under an "extreme fascist" government.
According to Hamas, the Palestinian people in Judea and Samaria, Jerusalem and throughout Palestine constitute the fortified wall in opposing the plans of the "occupation" and in their self-sacrifice for Jerusalem and Al-Aqsa Mosque.
Hamas emphasized that the Al-Aqsa Mosque (Temple Mount) is an exclusive Islamic endowment and will remain so, and that the occupation will have no legitimacy or sovereignty over it.
In its statement, Hamas praises the activists clinging to and guarding the Al-Aqsa Mosque, emphasizes that the total commitment to the struggle is the way to deter and restrain Israel and calls on the Palestinian youth to continue carrying out the "heroic actions".
At a rally in support of the security prisoners held in the center of the Gaza Strip, senior Hamas officials stated that the issue of prisoners is the movement's top priority, and that Israel's attempts to harm the conditions of their imprisonment are tantamount to playing with fire.