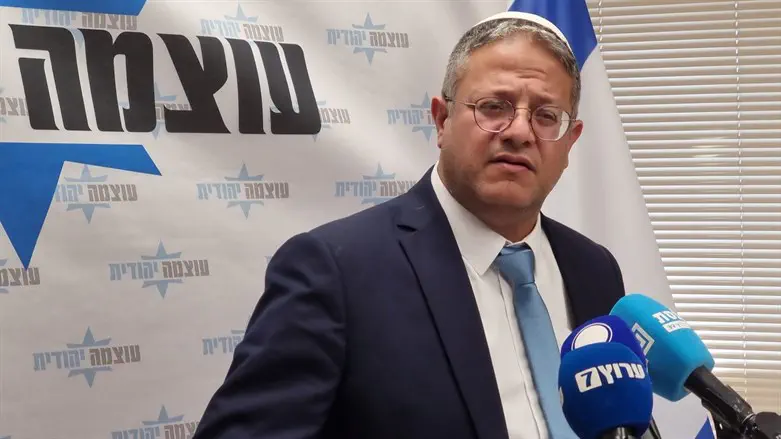 Itamar Ben Gvir
Israel National News
Minister of National Security Itamar Ben Gvir in recent days ordered the Israel Prison Service (IPS) to allocate a showering time of only about four minutes for each terrorist prisoner, and to provide a total time of one hour of running water to each prison wing in which terrorists are held.
According to a report on the Ynet website, Ben Gvir's move will be carried out in the first stage only in two wings of Nafha Prison, where there is a technical possibility to turn off the water. The IPS intends to implement the decision in the coming days, the report said.
In other prisons, special preparations will be needed to implement the decision, which is designed to prevent "intentional wasting of water" by the terrorists imprisoned in Israel.
About two weeks ago, Ben Gvir ordered the closure of pita bakeries in the Rimon and Ketziot security prisons. The bakeries were operated by terrorists imprisoned in these prisons and supplied fresh pita bread to the terrorists in prison.
"The minister's policy is to deny benefits and indulgences to terrorists imprisoned in Israel, to deny them 'benefits' that can be withheld by law and certainly to deny them rights that for some reason only terrorists and not criminal prisoners have," said Ben Gvir at the time.