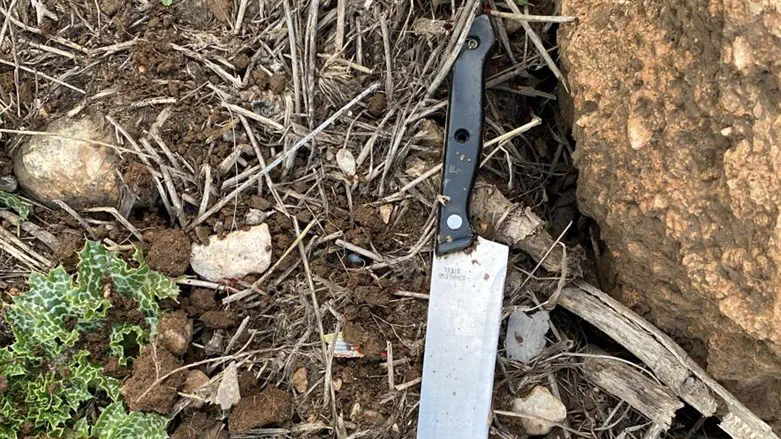 the knife used in the attack
IDF Spokesperson
An Arab terrorist attempted to stab an IDF soldier near the Arab town of al Fawar in the Mount Hebron region Thursday afternoon.
The terrorist was neutralized by security forces at the scene. No soldiers or civilians were injured.
An IDF spokesperson stated that "an attempted stabbing attack occurred a short time ago near the village of al Fawar in the Yehuda Brigade area. A terrorist approached the IDF force and tried to stab one of the fighters. The force fired at him and neutralized him. There are no casualties to our forces."