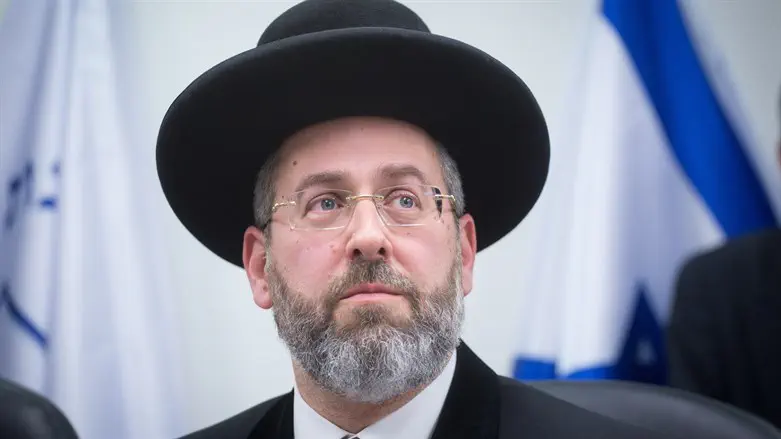 Chief Rabbi David Lau
Miriam Alster/Flash90
Ashkenazic Chief Rabbi David Lau has published an open letter to the Israeli delegation to Turkey, containing important guidelines for their rescue work over the coming days.
Volunteers with United Hatzalah and ZAKA as well as Home Front officers are part of a 150-man delegation working to rescue survivors from beneath the rubble of collapsed buildings and also to treat them in a field hospital set up by the IDF in the disaster zone.
"A dreadful tragedy occurred this week in Turkey," Rabbi Lau opens his letter. "A severe earthquake hit many cities and a large number of buildings collapsed upon their residents. Rescue operations have been ongoing for several days.
"The State of Israel has come to the aid of those stricken and sent delegations of Home Front officers as well as those working with United Hatzalah. The delegations are made up of two components: teams to locate and extract the victims, using mechanical and engineering equipment; and medical personnel working in the field hospital."
With regard to the continuation of the rescue efforts as the holy day of Shabbat approaches, Rabbi Lau established the following guidelines:
1) The field hospital will continue to operate on a regular footing, providing medical treatment to all those in need.
2) In any place where is any chance whatsoever of rescuing a survivor from beneath the rubble, rescue teams should do whatever they can to save lives.