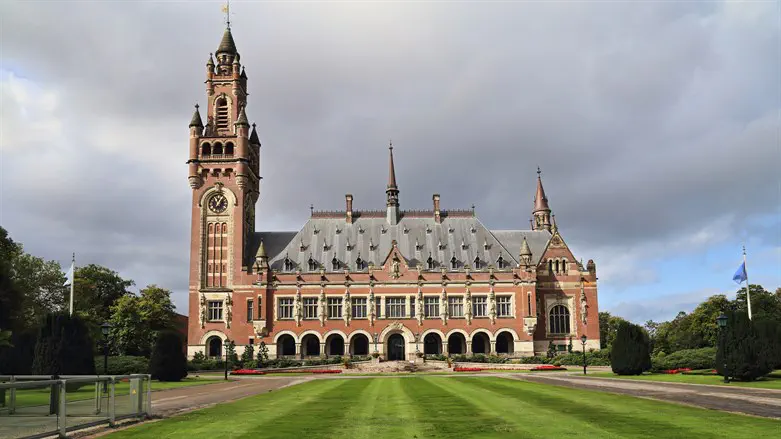 Peace Palace in The Hague which houses the International Court of Justice
iStock
The International Court of Justice announced on Wednesday that it has set a July 25 date for written submissions by state bodies and organizations on the question of the illegality of Israel's "occupation".
In December, the UN General Assembly voted in favor of a proposal, promoted by the Palestinian Authority, to request an advisory opinion from the ICJ in The Hague regarding the "legal status of the occupation."
The proposal states that Israel's presence in Jerusalem and Judea and Samaria is illegal and asks the Court to recommend the steps that the UN and countries around the world should take against Israel which, according to the proposal, constitutes "annexation" of the territories.
The ICJ said in a statement on Wednesday that it has fixed "July 25, 2023, as the time list within which written statements on the questions may be presented to the court and October 25, 2023, as the time limit within which states and organizations, having presented written statements, may submit written comments on the written statements made by either states or organizations."
The Hague-based ICJ, also known as the World Court, is the top UN court dealing with disputes between states. Its rulings are binding, though the ICJ has no power to enforce them.
In response to the UN resolution, Israel announced a package of sanctions targeting the PA. The sanctions include a freeze on all Palestinian Arab construction in Area C of Judea and Samaria - including a crackdown on illegal construction - and the seizing of 139 million shekels of tax funds collected by Israel from PA workers on behalf of the PA. The money will be transferred to a fund for Israeli victims of Palestinian Arab terrorists.