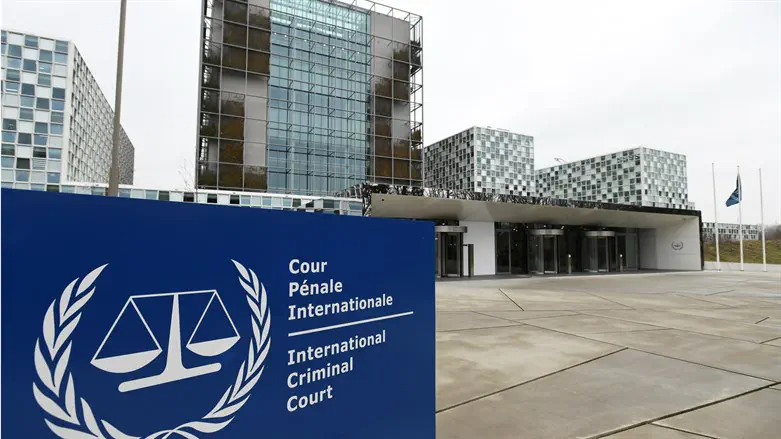 The International Criminal Court building
Reuters
A group of Republican US Senators recently introduced a bill that would sanction officials and associates of the International Criminal Court (ICC) who investigate or prosecute US troops and officials and American allies that do not recognize the authority of the tribunal, such as Israel.
The bill was submitted on February 2 by Senator Tom Cotton (R-AR), together with Senators Ted Cruz (R-TX) and Marco Rubio (R-FL), reported JNS.
The bill would impose penalties on any ICC employee or associate involved in investigating, prosecuting, or assisting in a probe of current or former US soldiers or officials, or the current or former officials or troops of any ally of the United States that does not recognize the authority of the ICC. It would also revoke the visas of all ICC employees, all persons acting on behalf of the ICC and the immediate family members of those sanctioned for investigating US and allied troops and officials.
"The ICC has no legitimate jurisdiction over the United States or any country that does not recognize the ICC's authority. This legislation rejects the Biden administration's appeasement of the ICC. It also protects our service members, officials and allies against the court's politically motivated attacks, as we've seen the court do time and again with US forces in Afghanistan and Israeli efforts to defend themselves from terrorist aggression," said Cotton.
"The International Criminal Court has no authority over the sovereignty and security of our citizens. I'm proud to co-sponsor this legislation sanctioning the ICC if it persecutes our troops, officials or allies," added Cruz, according to JNS.
Added Rubio, "We must protect our men and women in uniform from investigations or prosecutions conducted by an international court and judges who are not accountable to the American people."
Two years ago, the ICC ruled that Judea, Samaria, Gaza and eastern Jerusalem are within its jurisdiction, paving the way for a probe of alleged Israeli "war crimes" in those areas.
The ruling came three years after then-ICC chief prosecutor Fatou Bensouda announced that she intends to open a full investigation into alleged Israeli "war crimes", but before opening a full probe, asked the ICC to rule on the territory over which it has jurisdiction because of the "unique and highly contested legal and factual issues attaching to this situation."
She subsequently ruled that "Palestine" is a state and the ICC has jurisdiction involving its cases.
Bensouda's successor, Karim Khan, told reporters in December that he has a "goal" to make "a visit to Palestine" in 2023.
The US State Department has voiced its objection over the ICC decision, noting that "we do not believe the Palestinians qualify as a sovereign state, and therefore are not qualified to obtain membership as a state, or participate as a state in international organizations, entities, or conferences, including the ICC."
State Department spokesman Ned Price noted at the time that "Israel is not a State Party to the Rome Statute. We will continue to uphold President Biden's strong commitment to Israel and its security, including opposing actions that seek to target Israel unfairly."
Secretary of State Antony Blinken similarly expressed opposition to the ICC decision, saying, "The ICC has no jurisdiction over this matter. Israel is not a party to the ICC and has not consented to the Court's jurisdiction, and we have serious concerns about the ICC's attempts to exercise its jurisdiction over Israeli personnel. The Palestinians do not qualify as a sovereign state and therefore, are not qualified to obtain membership as a state in, participate as a state in, or delegate jurisdiction to the ICC."