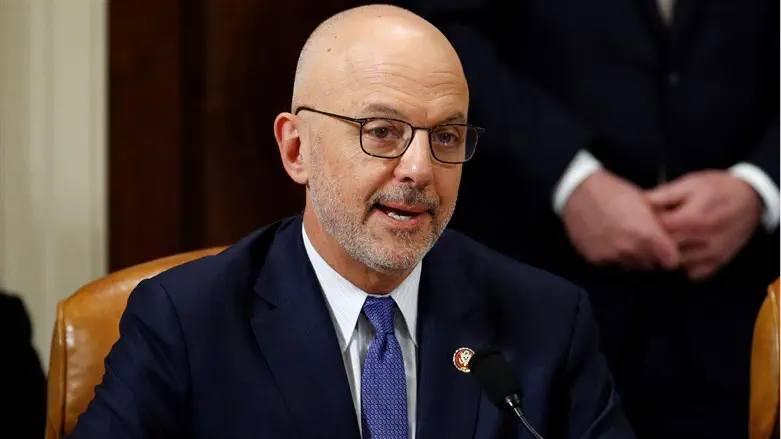 AJC CEO Ted Deutch
Reuters
The American Jewish Committee (AJC) applauded the opening of Chad's embassy in Israel.
The global Jewish advocacy organization welcomed on Thursday Chad President Mahamat Déby's inauguration of his country's embassy in Israel.
"Chad's opening of an embassy in Israel is a significant development. The continuing renewal of Israel's diplomatic relations with African nations is vital for expanding mutually beneficial relationships that initially began decades ago," AJC CEO Ted Deutch said.
"Chad joins the growing number of African countries with a diplomatic presence in Israel that greatly contributes to the overall building of bilateral and regional relations with Africa."
Chad, a Muslim majority country, and Israel renewed diplomatic relations in 2018 during Prime Minister Netanyahu's visit to Chad's capital N'Djamena.
AJC pointed out that Israel currently maintains ties with 45 African countries, and 19 of them, including Chad, have embassies in Israel, with an additional five scheduled to open soon. Israel also has observer status in the Africa Union.
AJC added that it "has long engaged the African continent through its Africa Institute, founded in 2006."
It noted that the institute has been a pioneer in advocating for Israel's reengagement with Africa. AJC delegations have visited Chad and traveled extensively in the region over the past decade.
On Thursday, Prime Minister Benjamin Netanyahu described the opening of the Chadian embassy to Israel earlier in the day as a historic event. "At the same time, we are continuing to expand the circle of peace. After years of covert meetings and my historic visit to Chad today was another historic day: Together with the President of Chad, we opened the Chadian Embassy in Israel, and we will continue to expand and deepen the circle of peace with additional countries, both near and far."