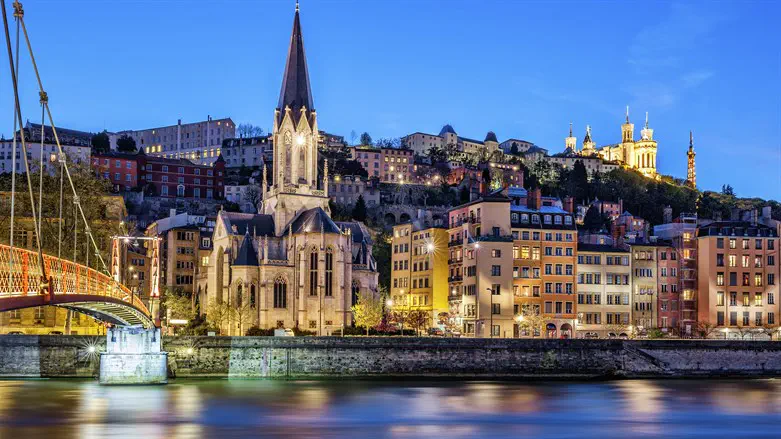 France
iStock
Antisemitic attacks in France are still at a record high despite the number of reported incidents in 2022 decreasing from the previous year, a French Jewish leader warned.
The Jewish Community Protection Service (SPCJ) and the French Ministry of the Interior released a report that found there were 436 antisemitic incidents in 2022, a decrease compared to 589 the previous year.
But Yonathan Arfi, the president of the CRIF, the umbrella organization representing French Jewish institutions, warned that the data was misleading.
"Obviously, a decrease is good news, but it must be put into perspective," he said, according to Le Figaro.
He noted that the report studied "only the figures recorded in police stations." He cautioned that "the most serious acts remain at a high level."
The CRIF referred to an SPCF study on the legal response to antisemitic assaults between 2015 and 2019. It found that "63 percent of the cases of antisemitic attacks were closed without follow-up." Convictions were only made in 24 percent of the cases.
The findings of the new report also "does not reflect… the reality of antisemitism on the Internet," Arfi said.
He added that antisemitism is still "tak[ing] on different faces, notably those of Islamism, conspiracy and hatred of Israel."
"We remain on a high plateau, of the same order as in the last 20 years," he cautioned.
On Monday, vile antisemitic graffiti was discovered on storefronts across a main Jewish neighborhood in Paris.
The vandals targeted multiple businesses in the 9th arrondissement, including spray painting Stars of David on shop doors.
"We denounce the many antisemitic tags found this morning on the facades of stores in the 9th arrondissement of Paris," the Union of Jewish Students of France (UEJF) said on Twitter. "The whole neighborhood is covered with Stars of David, the word 'Jude' or even the expression 'I am a racist' tagged in large white letters."
The UEJF noted that photos taken of the vandalism were "not archival photos of Kristallnacht but the streets of Paris on Monday."