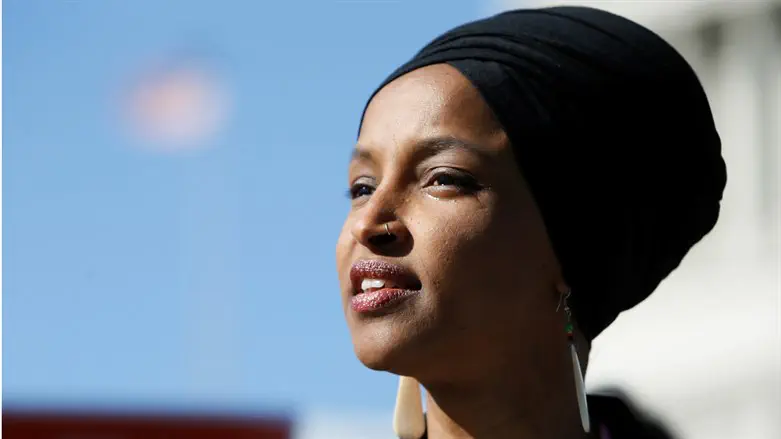 Ilhan Omar
Reuters
US House Speaker Kevin McCarthy's (R-CA) vow to block Rep. Ilhan Omar (D-MN) from sitting on the House Foreign Affairs Committee has hit an early snag, as he may not have the votes to do it, The Hill reported on Thursday.
"There's already two Republicans that have indicated that they won't vote to put her off, and I think others will come aboard also," said Rep. Gregory Meeks (D-NY), the senior Democrat on the Foreign Affairs Committee, who is lobbying Republicans on Omar's behalf.
"So I don't think it's going to be a simple vote. I think that she has a good chance of staying," he added.
Rep. Victoria Spartz (R-IN) said this week she'll oppose the measure, calling McCarthy's move "unprecedented" while citing her opposition to Democrats' successful removal of GOP Reps. Marjorie Taylor Greene (R-GA) and Paul Gosar (R-AZ) from committees in 2021.
"Two wrongs do not make a right," she said in a statement quoted by The Hill. "As I spoke against it on the House floor two years ago, I will not support this charade again."
Rep. Nancy Mace (R-SC) has been similarly cool to the concept, also pointing to her criticism of the Greene and Gosar evictions under Democratic rule, according to the report.
"I'm not going to be a hypocrite just because Republicans are in the majority now," she told reporters Wednesday morning. "It's not been a precedent in Congress to kick people off of their committees because of things that they say, even if you vehemently disagree with those things."
Still, Mace said she's withholding final judgment until the final resolution is released.
Omar hasn't officially been recommended for the committee yet and a House vote has not been set, The Hill noted.
McCarthy is seeking to block Omar from the committee due to her criticisms of Israel and its government.
Omar came under fire in 2019 after she suggested on Twitter that Republicans were attacking her at the behest of the pro-Israel lobby AIPAC.
She subsequently issued a half-hearted apology before ultimately deleting the controversial tweets.
In another incident, Omar shared to Twitter a video of a conversation she had with US Secretary of State Antony Blinken, in which she appeared to compare Israel and the United States to Hamas and the Taliban.
After 12 of the 25 Jewish Democrats in the US House of Representatives published a statement criticizing Omar's assertion, she fired back at her Jewish colleagues and said, "It's shameful for colleagues who call me when they need my support to now put out a statement asking for 'clarification' and not just call."
She later issued another clarification and claimed she had been misunderstood.
In the summer of 2019, Israel announced it would bar entry to Omar and fellow Muslim congresswoman Rashida Tlaib over their support for BDS.