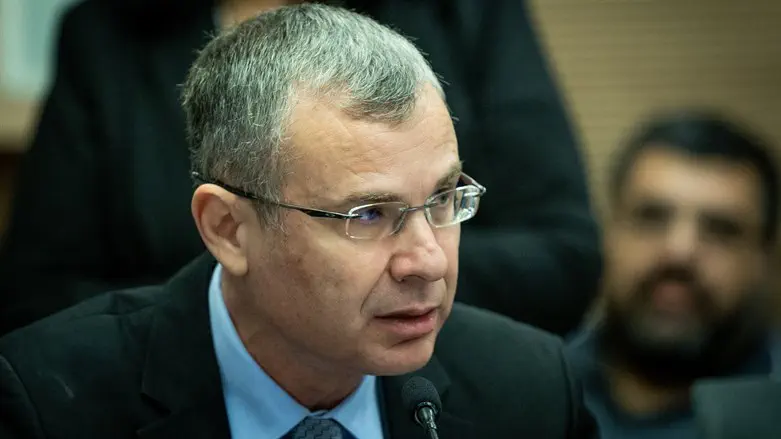 Yariv Levin
Yonatan Sindel/Flash 90
Justice Minister Yariv Levin and State Attorney Amit Eisman met on Tuesday for the first time since the formation of the government, Reshet Bet radio revealed.
The meeting took place amid severe tensions surrounding the judicial reform proposed by the Minister of Justice.
Earlier on Tuesday, the Israel State Attorney Association, as well as the Israeli Jurists Union, filed a warning before a labor dispute, citing the planned measures and the impact they would have on the rights of thousands of lawyers working in the civil service.
The meaning of the jurists' move is that, if there is no discussion following the warning and a labor dispute is declared, all state attorneys and prosecutors will go on strike. As a result, there will be a direct impact on criminal and civil cases throughout the country and on the legal advice received by the state authorities - from municipalities through the Knesset to every government ministry.
The chairman of the Israeli Jurists Union, Yitzhak Gordon, wrote, "These days our personal, professional and occupational futures, our workplace and its very existence are at stake. Based on the developments vis-à-vis the State of Israel in the near future, it will be decided if we are required to actually declare the labor dispute and prepare to take organizational measures."