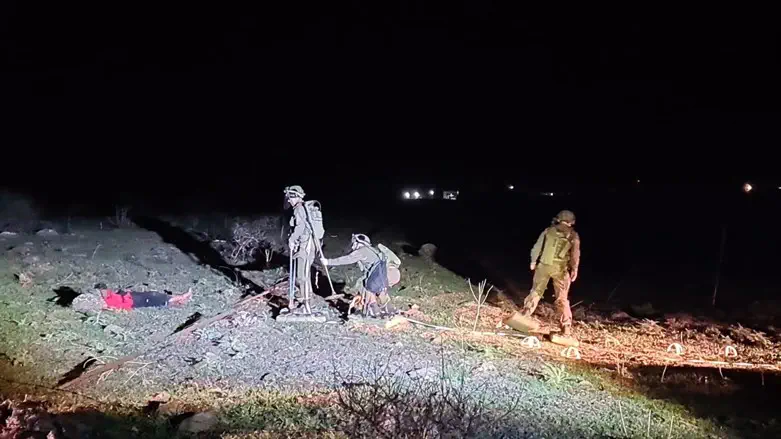 Teen rescued from Golan Heights minefield
IDF Spokesperson's Unit
A 17-year-old boy entered a minefield this evening (Tuesday) near the Kibbutz Metzar in the southern Golan Heights. Security forces attempted for several hours to rescue him from the minefield.
Engineering and police forces were called to the scene in order to rescue the boy from the field safely, and trackers and a helicopter also worked to search the area.
A preliminary investigation revealed that the boy entered the minefield on purpose. The special negotiation team of the Israel Police began attempting to convince him to agree that an engineering force could enter the area to rescue him.
Following several hours, the boy agreed to cooperate and voluntarily left the minefield accompanied by a combat engineering force.