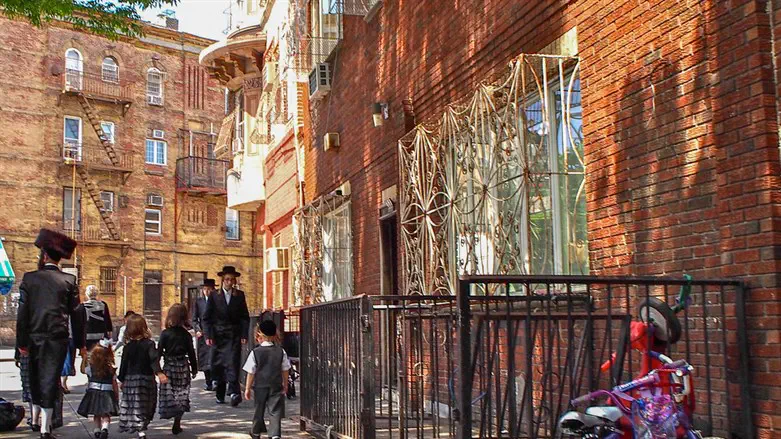 Williamsburg, Brooklyn
iStock
A fire at a mixed use building in the Williamsburg section of Brooklyn, New York on Monday morning injured 17 people, according to Yeshiva World News.
The two alarm fire began shortly before 7 a.m. in a four-story building that contains six residential apartments and one commercial unit, the FDNY said.
A woman trapped in the building was critically injured while the other victims received lesser injuries, ABC7 reported.
The fire started in a first floor apartment in the Penn Street building, spreading to other parts of the complex.
Fire crews rescued 17 people from the building, assisted by Hatzolah. Over 100 firefighters were at the scene of the blaze.
"This was a very arduous process, where firefighters had to risk their lives while an active fire was burning and rescue 17 people," said Deputy Assistant Chief John Sarrocco, according to the news outlet.
A 71-year old woman was the most severely injured of the building's residents. She was taken to Brooklyn Hospital Center in critical condition.
"We were lucky in that we were about a half a block away from one of Hatzolah's headquarters, so we had plenty of help at the outset," Assistant EMS Chief Fred Villani told reporters. "FDNY EMTs and paramedics as well as Hatzolah volunteers triaged the rest of the patients."