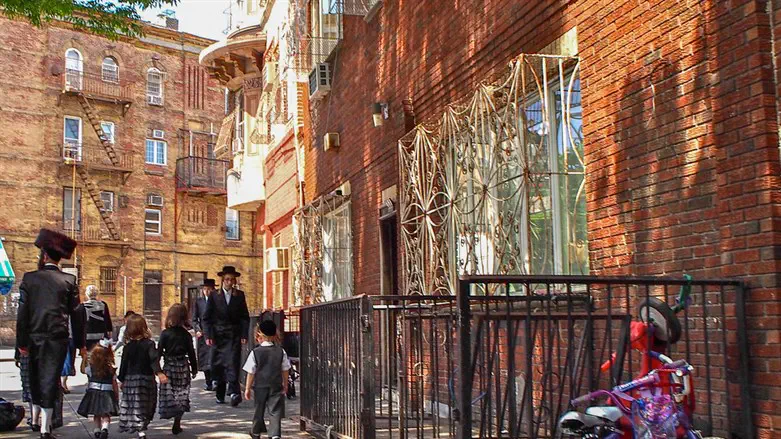 Williamsburg, Brooklyn
iStock
A burglar committed a brazen daylight robbery in a Williamsburg, Brooklyn apartment belonging to Jewish tenants, stealing cash and other valuables last week.
During the robbery, the mother and her baby were in the apartment, Hamodia reported.
The robber was likely able to sneak into the building after ringing multiple apartment doorbells from the lobby and eventually being buzzed up by a resident, according to Williamsburg Shomrim.
The thief found the victim's apartment door unlocked. He went inside and proceed to rifle through drawers looking for valuables.
He allegedly stole cash and legal documents. He fled the apartment after the woman, who had been home alone with her infant, confronted him.
As he ran down the stairs, he dropped the legal documents, according to the news outlet.
Williamsburg Shomrim warned people to never buzz strangers into their building and to always lock their apartment doors.
The NYPD and Shomrim are searching for the suspect.