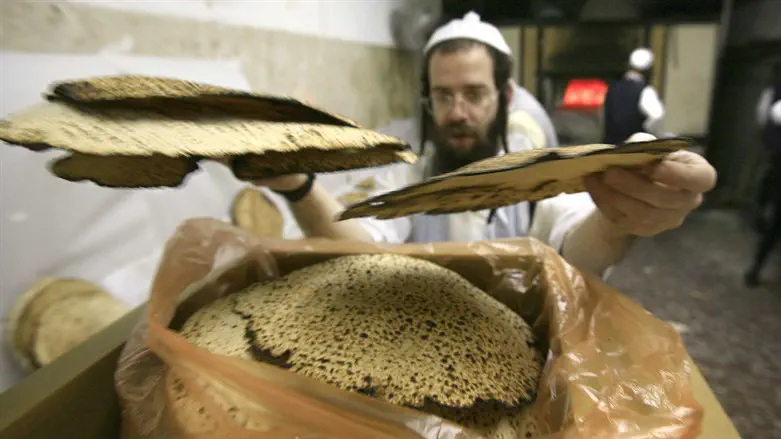 Archive image
Flash 90
A Brooklyn man has been charged with breaking into a matzah factory and stealing nearly $100,000 last month.
The Brooklyn District Attorney's Office filed charges last week against 43-year-old Montaqui Durant, a week after he was arrested.
According to police, Montaqui broke into a Satmar matzah bakery on Broadway in Williamsburg on the morning of February 28th.
During the break-in, Montaqui allegedly stole $63,000 in cash and an additional $34,000 in checks from the safe of the bakery's office.
On March 15th, Montaqui was arrested and held without bail, in light of his prior criminal record and history of failing to report for court hearings.
The charge list against Montaqui includes grand larceny, criminal possession of stolen property, burglary, and criminal trespass.
"Stopping those who burglarize Brooklyn businesses is an important priority for my office, and we take a hard line against serial thieves," said Brooklyn District Attorney Eric Gonzalez during a visit to the bakery Tuesday, according to Hamodia. "This defendant allegedly broke into a matzah factory just weeks before Pesach, which made this crime even more upsetting. We will now seek to bring him to justice and prevent him from victimizing anyone else."