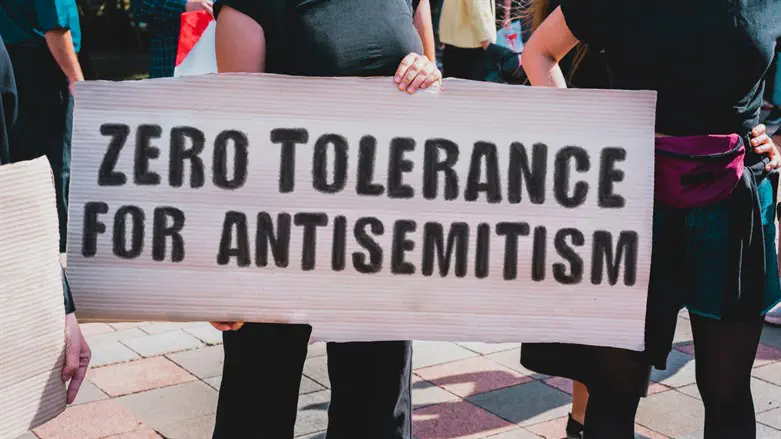 Antisemitism
ISTOCK
B'nai Brith Canada applauded the Ottawa-Carleton District School Board (OCDSB) for unanimously passing a motion last Tuesday night calling for the creation of a Jewish Equity Coach (JEC).
The position was approved in response to multiple recent antisemitic incidents at an Ottawa high school.
"The OCDSB is moving in the right direction," B'nai Brith Canada CEO Michael Mostyn said. "Although we are concerned by the ongoing antisemitism crisis in the schools, the creation of a professional position to address this specific form of hate is undoubtedly a positive development."
Last week, the principal of Sir Robert Borden High School announced that an antisemitic anonymous Instagram account targeting students had been reported to the Ottawa police department. In an email to parents, he added that similar accounts had been shut down in the past.
The account, which contained rumors, gossip and hateful comments about students at the school is now the subject of a police hate crimes unit investigation, the Ottawa Citizen reported.
In early January, two students from the high school were charged with hate crimes in connection with the display of a swastika at the school in December.
Ottawa police said in a statement that the students were charged with public incitement of hatred, mischief, and criminal harassment. The incident occurred on December 1 of last year. It was described as a "blatant act of antisemitism, which is absolutely unacceptable" by the school's principal Matthew Gagnier.
B'nai Brith noted that the JEC is the latest in a series of equity professionals at the school board. Positions already exist to address other forms of hate, particularly those against Black and Indigenous students.
The advocacy organization praised the appointment of the JEC as it is "slated to be a point person for monitoring and recording antisemitic incidents, as well as creating lesson plans designed to reduce anti-Jewish sentiments."
According to B'nai Brith, "antisemitism has surged in Ottawa schools," making the position a necessity. With the motion to be finalized in a binding vote at the next school board meeting in late January, B'nai Brith also called the new position only a "first step" in addressing the problem.
"At the end of the month, the OCDSB is poised to finalize the creation of this position by binding the vote," said Marvin Rotrand, National Director of B'nai Brith's League for Human Rights. "This is only a first step. For this position to operate as intended, the school board must continue to collaborate with Canada's representative Jewish community. We are here to assist."