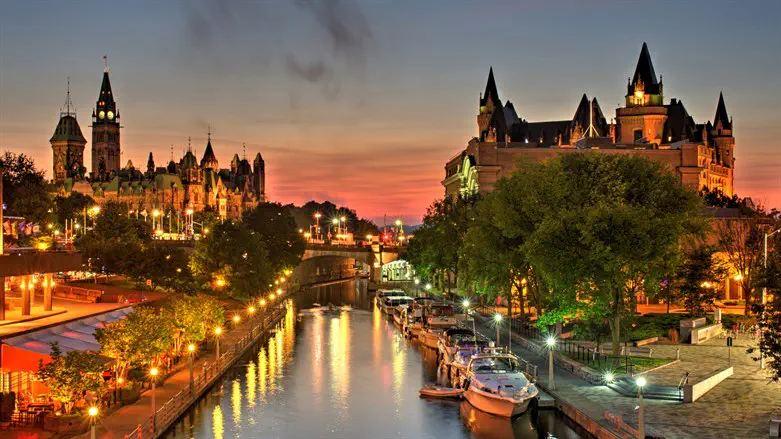 Ottawa
iStock
A Canadian school board plagued by recent incidents of antisemitism voted unanimously at a meeting this week to hire a Jewish equity coach.
The Ottawa-Carleton District School Board position's mandate will be to work to combat antisemitism in its schools in the Ottawa area, according to the board.
The moves comes as the city's Jewish community is still reeling from multiple recent antisemitic incidents at an Ottawa school.
This week, the principal of Sir Robert Borden High School announced that an antisemitic anonymous Instagram account targeting students had been reported to the Ottawa police department.
The account, which contained rumors, gossip and hateful comments about students at the school is now the subject of a police hate crimes unit investigation, the Ottawa Citizen reported.
An email from Gagnier to parents admitted that similar social media accounts had been closed down in the past.
"These kinds of accounts and posts take away from our vibrant, diverse and caring school community, and do not represent who we are as a school community," he said.
In early January, two students from the high school were charged with hate crimes in connection with the display of a swastika at the school in December.
Ottawa police said in a statement that the students were charged with public incitement of hatred, mischief, and criminal harassment. The incident occurred on December 1 of last year. It was described as a "blatant act of antisemitism, which is absolutely unacceptable" by the school's principal Matthew Gagnier.
David Baker, the father of a student at the school who along with a friend was victimized because they were Jewish, said in a video posted by CBC News that the Jewish equity coach will "help rebuild trust" with Jewish parents whose children attend local schools.
"A Jewish equity coach will help rebuild trust with Jewish families and is a necessary action so no other child is victimized like my son," Baker said.