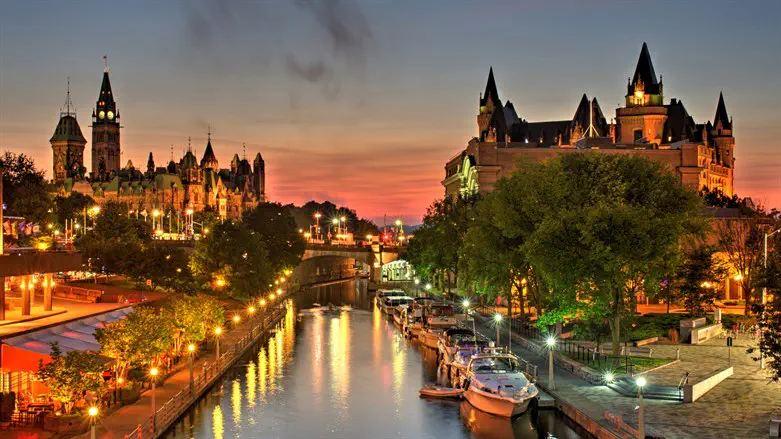 Ottawa
iStock
The principal of Sir Robert Borden High School in Ottawa, Ontario announced that an antisemitic anonymous Instagram account had been reported to the city's police department.
The account, which contained rumors, gossip and hateful comments about students at the school is now the subject of a hate crimes unit investigation by Ottawa Police, the Ottawa Citizen reported.
This is the second time in recent weeks that the high school has been the subject of a law enforcement investigation involving antisemitism and hate linked to its students. In early January, two students from Sir Robert Borden High School were charged with hate crimes in connection with the display of a swastika at at the school in December.
Ottawa police said in a statement that the students were charged with public incitement of hatred, mischief, and criminal harassment. The incident occurred on December 1 of last year. It was described as a "blatant act of antisemitism, which is absolutely unacceptable" by the school's principal Matthew Gagnier.
In an email to parents on January 13 regarding the current incident, Gagnier described the social media account as having been created four day earlier and lamented that it already had hundreds of posts, according to the report.
"These appalling comments are racist, antisemitic, homophobic, transphobic, Islamophobic, vulgar, and sexist," Gagnier wrote. "It is intolerable that we continue to see a proliferation of social media accounts which are used for targeted attacks and spreading hate."
He added that the school filed a report with the Ottawa Police Service who have launched an investigation run by their Hate Crimes Unit.
"We have contacted the social media platform to take down the account and are working to learn more about the source of this account," Gagnier also wrote.
The email said that similar social media accounts have been closed down in the past.
"These kinds of accounts and posts take away from our vibrant, diverse and caring school community, and do not represent who we are as a school community," he said.