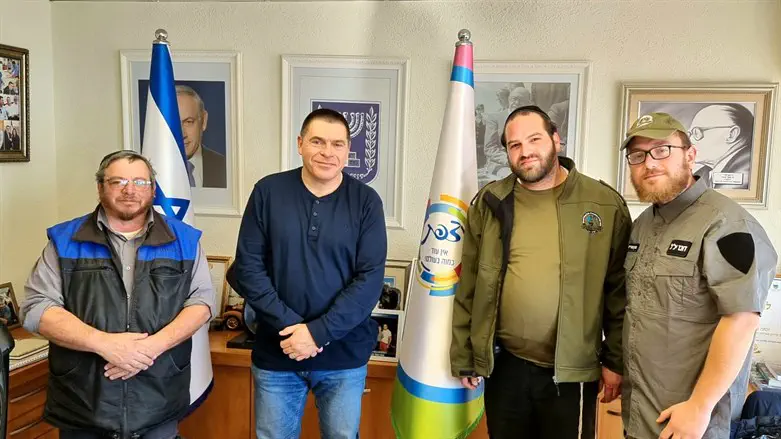 Mayor Ohana meets with searchers
Israel Dog Unit Public Relations
The Israel Dog Unit (IDU) a nonprofit specializing in search and rescue, continued its efforts to locate Avraham Moshe Kleinerman, aged 16, on Thursday. He has been missing since March 25th, 2022 - exactly three hundred days.
The search effort has been conducted with the participation of the Israel Police's Tzfat station and the use of working dogs, UAVs, and a proprietary incident management application, with emphasis on the memorials of the many sages intered in the Galilee region and the cave systems and densely forested regions of Mt. Meron.
Tzfat Mayor Shuki Ohana met with the IDU to recive a briefing on the search efforts and to refine the possiblities for cooperation with other emergency services in case of a large-scale disaster in the area.
*Mayor of Safed, Shuki Ohana, commented: "I appreciate the activity you do in saving human lives. Kudos to the IDU for its holy work. Bless you."
IDU director Yekutiel Ben-Yaakov commented: "We were happy to meet Mayor Shuki Ohana, who shows great interest in the issue of missing people in this region.I see this as a sacred task and a blessed step to learn how to employ the skills of our dogs and volunteers to help missing people in the Tzfat region."