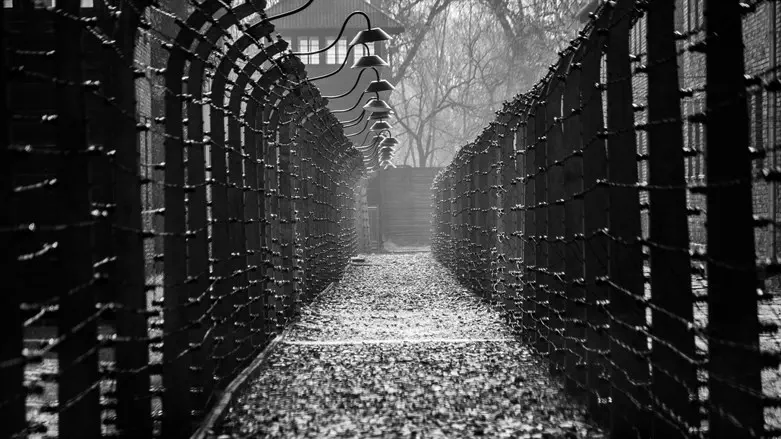 Holocaust. Auschwitz concentration camp
iStock
British Holocaust survivor and educator Zigi Shipper has died at the age of 93, with tributes pouring in from the Jewish community and UK officials.
The well known longtime Holocaust educator died on his 93rd birthday, according to the Jewish Chronicle.
Shipper, who was described in a tribute by the Prince and Princess of Wales as "charming, charismatic and brilliant," was a survivor of the Lodz Ghetto and the Auschwitz and Stuffhof death camps.
Immigrating to the UK in 1947, he shared his experiences as a Holocaust survivor in schools across Britain for over two decades. He was awarded a British Empire Medal (BEM) in 2016 for his service with the Holocaust Educational Trust.
In 2017, London Mayor Sadiq Khan read a letter written by Shipper telling his story of survival and his message to the world.
Tributes were made to Shipper by many leaders of the British Jewish community, including Chief Rabbi Ephraim Mirvis.
"I have known few people blessed with the innate warmth and charm of Zigi Shipper BEM. He was known as a survivor and an educator but, above all, he was a true mensch who, despite the darkness he had endured, brought incredible light to the world. May his memory be for a blessing," Mirvis said.
The Prince and Princess of Wales described meeting Sipper on their visit to Stuffhof. "In 2017, we had the honour to meet Holocaust survivor, Zigi Shipper on our visit to Stutthof. We were sad to learn earlier today of his passing. He will be truly missed. Our thoughts and prayers are with his family and friends."