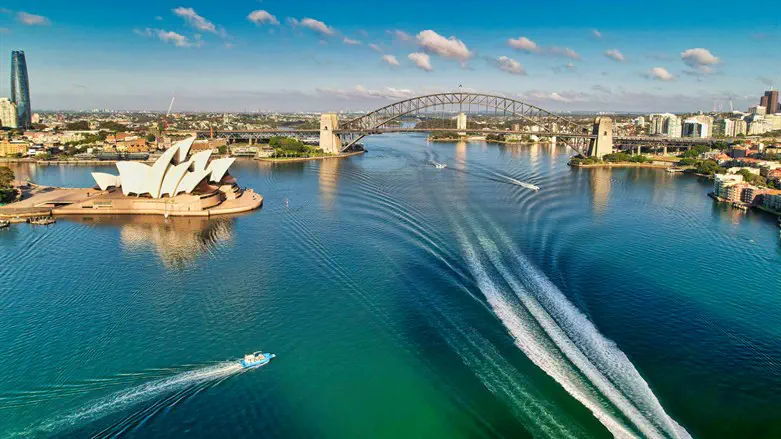 Australia
iStock
Following the lead of Victoria and New South Wales, the Australian state of Western Australia has announced that it is enacting measures to ban Nazi symbols.
The state government will put forward legislation that would make illegal the display and possession of the swastika and other Nazi symbols, including tattoos, without prior authorization, Perth Now reported.
Queensland and Tasmania have also said they will soon enact similar bans.
Western Australia's decision to ban Nazi symbols comes after Jewish leaders in the states have long called for such a measure, renewing their call in November after a Perth auction house held a sale of Nazi memorabilia.
The auction included a Nazi banner, daggers, swastika flags, SS uniform items and a card signed by Adolf Hitler, according to Australian national broadcaster ABC.
Jewish leaders slammed the sale at the time, with Steve Lieblich, the vice president of the Jewish Community Council of WA, telling the news outlet that auctions of Nazi memorabilia were "feeding" the problem.
"I think that people who are interested are either weird or closet Nazis," Lieblich said. "Conducting their business – it might be legal, but it's certainly not wise and not honourable."
The Western Australia legislation, if passed, would ban the display and possession of Nazi symbols, including flags, clothing and tattoos. Penalties for violating the law would include fines and prison time.
The announcement was praised by Jewish Community Council of Western Australia President Geoff Midalia.
"This legislation will be a triumph of civility in WA over hate-mongers and bullies who use Nazi symbols as a rallying signal," Mr Midalia said.
"Nothing in WA politics even faintly resembles the mobilization of state resources to conduct the murder of millions of people, so the continual use of Nazi symbols in our public discourse is ignorant and offensive in the extreme."