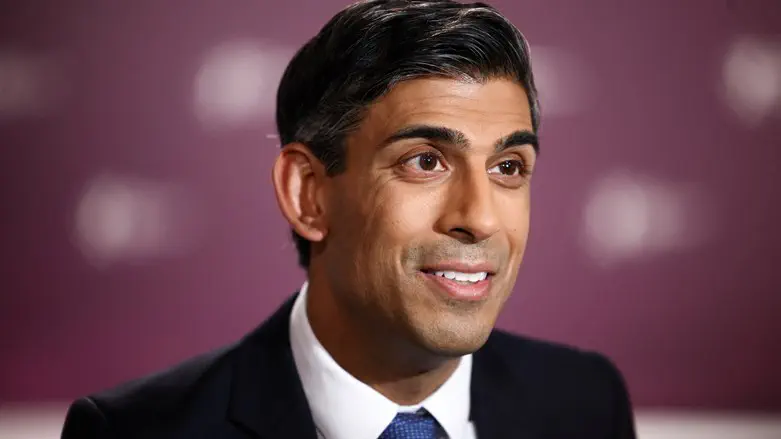 Rishi Sunak
Reuters
Prime Minister Benjamin Netanyahu, today (Thursday), spoke by telephone with British Prime Minister Rishi Sunak and thanked him for Britain's UN General Assembly vote against the resolution bringing Israel's presence in Judea and Samaria before the International Court of Justice in the Hague.
Prime Minister Netanyahu expressed his satisfaction over Britain's intention to declare the Iranian Revolutionary Guards a terrorist organization and stressed the importance that Israel ascribes to advancing the issue. The
leaders discussed ways to enhance and expand bilateral cooperation in various fields, as well as global security challenges, especially Iran and the war in Ukraine.
British Prime Minister Sunak said that he intends to visit Israel to mark 75 years of bilateral relations; Prime Minister Netanyahu welcomed the idea.