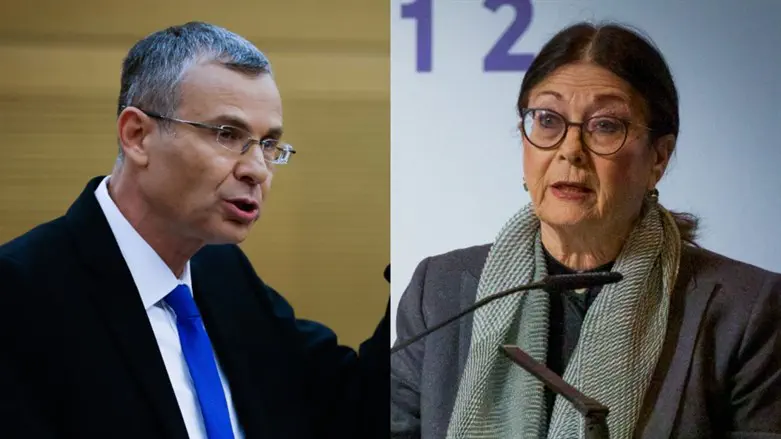 Esther Hayut and Yariv Levin
Shir Torem and Olivier Fitoussi/Flash 90
The Israel Security Agency (Shin Bet) decided to increase the security detail of Justice Minister Yariv Levin and of the President of the Supreme Court, Esther Hayut, following the recent discourse for and against the judicial reforms being advanced by Levin.
Channel 12 News reported on Wednesday that overt and covert security measures will be increased around the two, both at their places of residence and at the events they attend.
The Shin Bet has recognized that the threats against President Hayut and Minister Levin have recently increased. Under the guidance of the Shin Bet, security for Levin was recently increased. He is currently secured by Unit 730 for personal security on behalf of the Shin Bet, and this by virtue of him being the former Speaker of the Knesset. Soon, however, the minister's security detail will be placed under the responsibility of the Magen Unit in the Prime Minister's Office.
At the same time, the Shin Bet recently decided to increase security for Hayut.
The Shin Bet said in response to the report, "We do not comment on security arrangements."